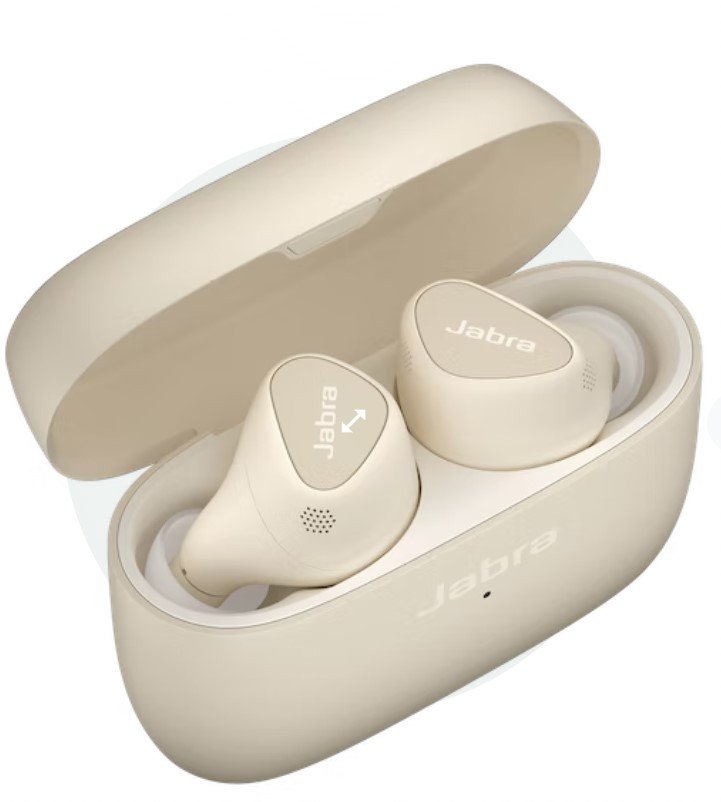 So, it looks like we're reviewing another great Jabra product, right? Oh yes, we are. We reviewed the Jabra Active Elite 4, so I guess it just makes sense that we review the Elite 5, right?
Yes, we are. Now, the Elite 5 has some Active Noise Cancellation (ANC), which means that sound is going to be very, very good. I mean, it has 6 mm speakers for crying out loud. Speak of six, it also has 6 microphones so you can make some good phone calls as well.
So, let's talk about the battery life. How about 36 hours without ANC (including earbuds and charging case), and 28 hours with ANC. With just the earbuds, it is 7 hours with ANC, and 9 hours without. By the way, if you charge the Elite 5 for about 10 minutes, it is good enough for an hour.
As far as the range of these Bluetooth 5.2 earbuds go, we are talking 33 feet (10 meters), and you can pair 6 devices to them. Speaking of features, you might notice that in the video below, I go through all of features on the Jabra sound app.
If you want this, then by all means, check it out. You will find them on the Jabra site for about $119.99, marked down from $149.99.