It's been a few months wince we have reviewed a Sol Republic product, and they make some great audio products like the Sport Wireless and Shadow Wireless. We have now had a chance to review two of their other great products with the Amps Air+ earbuds and the Soundtrack headphones.
Sol Republic Amps Air+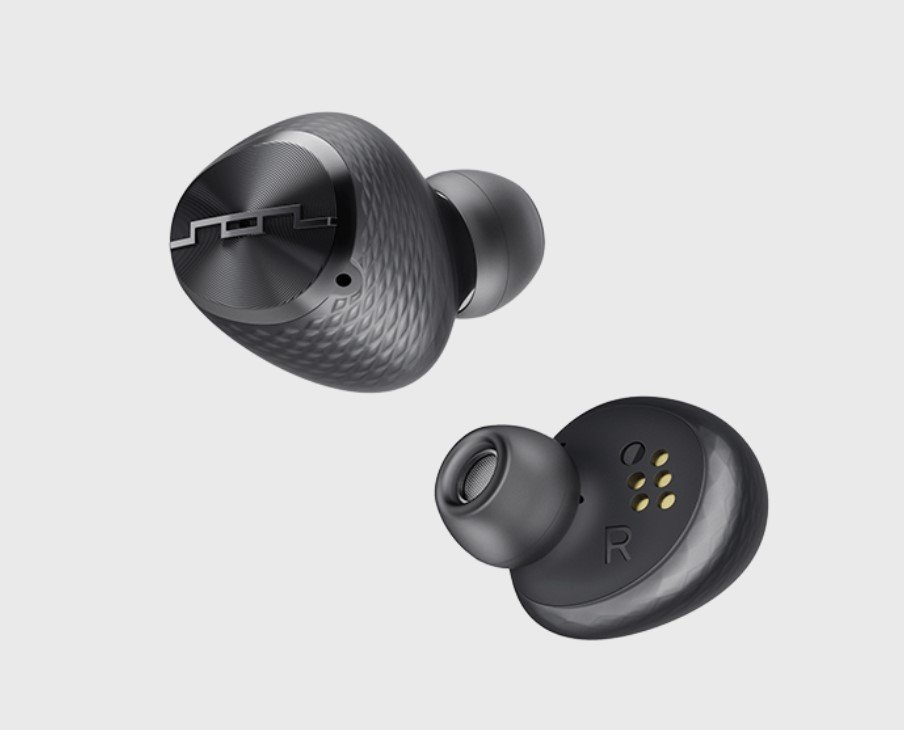 The Amps Air+ are the latest version of the Amps Air, a very popular brand of wireless earbuds amongst the company. I'm not certain what makes this different from the Amps Air 2.0, but it has active noise cancellation, so that is a great bonus with its premium sound which is good for powerful bass, clear eyes, and vocal accuracy. They are also rain and sweat proof at IPX4, so for those that want to take these jogging, this is what to look for.
Let's talk about charging. You know how these wireless earbuds come with a case that is good for charging? Well, this has it, and it is good for 2.5 charges. I believe that the Amps Air+ already have a 6 hour battery life as it is. By the way, these guys also have quick-time charging technology, so you can charge it faster.
They really are quite something, and they are available on the Sol Republic site for $199.99.
Sol Republic Soundtrack Headphones
Well, as you can see, we are in over the ears territory with this sound track, but it does make the same claim as the Amps Air+ with powerful bass, clear eyes, and vocal accuracy. Let's just assume that it is called Soundtrack because it feels like being at the movies.
It also has quick charging technology, and the issue is the battery life is a lot longer than our friend the Amps Air+. How long will it last? We are talking about 42 hours, and it has all the bells and whistles required for hands-free calling as well.
You got some control over the volume, skipping tracks, pause, and so on. Did I mention that it has a really cool ability to fold up? Well it has it.
You should be able to purchase the Soundtrack headphones on the Sol Republic site for $169.99.