A while back, we reviewed some gaming headphones from Turtle Beach. We even did a giveaway of a pair. Turtle Beach makes some quality headphones, and today our youngest member of the Geek Church family is reviewing them since he is the one using them for his games.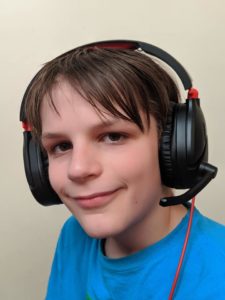 This is Jayden, and he has Autism. Comfort and quality are important to this guy, so you know that if he enjoys these headphones, they are some good ones. Something that he does not mention in the video is that these are wired. This means, you will be attached to your device. It also means you don't have to worry about charging or a dropped connection.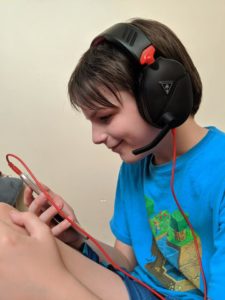 As mentioned by Jayden, this headset works for NINTENDO SWITCH™ with chat capabilities for games that need that. It also works for PS4™, PS4™ PRO, XBOX ONE, and mobile devices. Jayden is a fan of using these on the popular Fortnite game where he can chat with his buddies. 40 mm over-the-ear headphones make for great sound and the flip-up mic is sensitive and picks up the voice well.
Please check out Jayden's review on Youtube below. You'll make his day if you "like" and "subscribe."  If you want a pair of these for yourself, they cost $39.95.
We received this pair of headphones free of charge in exchange for our fair and unbiased review. We receive no other compensation.