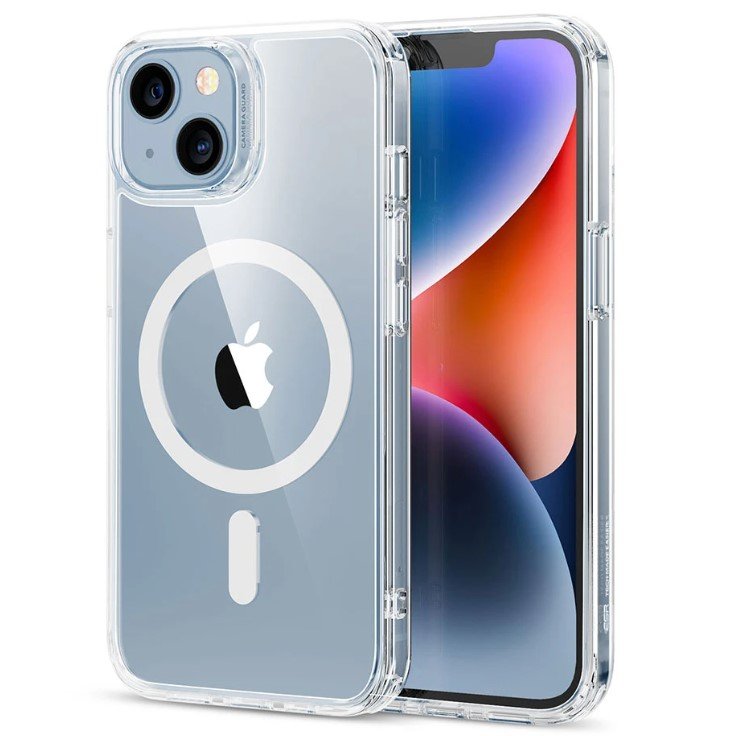 So, we have been through a lot of cases in the past few weeks, such as the ones by UAG and also by ITSKINS. I have to admit that I'm not too familiar with this company ESR, but I really like the Classic Hybrid Case with HaloLock.
I would say that there isn't much to say about it, because as you can see, it is crystal clear. Yes, that is a joke, maybe. I've seen two types of cases: one that is very hard, and that are soft and flexible. This appears to be on the flexible side.
So, there is also some kind of MagSafe thing going on here. That is always a good thing, and I would say a very good thing going on. It also has military-grade drop protection with the AirGuard corners to keep it safe.
If you want to get in on this, no problem. Just head on over to the ESR site and pay $27.99 for it.