It would appear that we are once again in NomadLand, so let us see what we have to review from the company today. This time, it won't be cases for the new iPhone or a strap for the Apple Watch, but the MagSafe Mount Stand and Rugged Case for the AirPods Pro.
Our Review of the Rugged Case for the AirPods Pro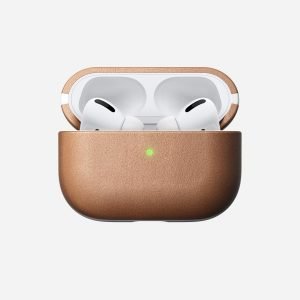 We should start with the Rugged Case, made for those who want to take their AirPods Pro on the go, as it were. I kind of liked the sound of that.
I also like the look of this Rugged Case, which I am told is Horween Leather. It is very simple construction, designed to just snap on the case itself, while making the LED light very visible.
It's kind of funny, but I really couldn't find the exact thing that I was looking for on the website, but I was able to find some unity on the price point, which was about $34.95. I recommend going on the Nomad site and checking out what you can get for it, as well as the colors/styles that it comes in.
Our Review of the MagSafe Mount Stand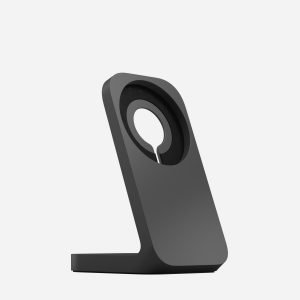 So, it would appear that MagSafe is the way to go with all kinds of stuff, and it stands to reason that Nomad would get into this game. I would say that the minimum has been done, but I think that might be the idea.
Yes, the Nomad MagSafe Mount Stand is a heavy piece of metal, but it is made to be that way. Not only can you put your iPhone there for charging purposes, but you can use it as a stand for watching your favorite videos.
The only thing that you don't want to do with the Nomad MagSafe Mount Stand is drop it on your foot. As I mentioned before, it is a very heavy piece of metal, and it is available for purchase for $59.95 on the Nomad site.