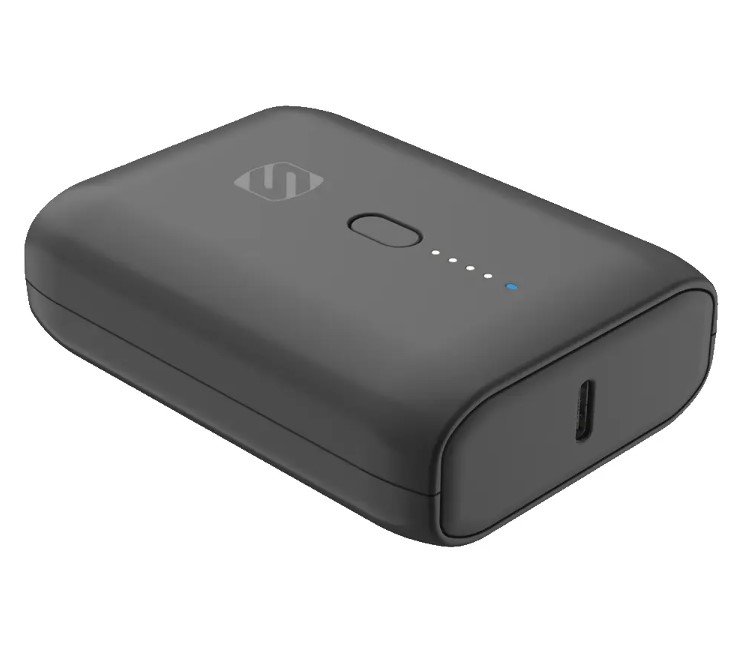 So, it's time for another review of another awesome Scosche product, and since we reviewed the GoBat MS 5K, we might as well do the Compact 10K mAh Dual-Port Power Bank (or simply GoBat 10K).
Well, here's the part where I'm not certain what I can say about another great mobile battery. I mean, we have all been in a place where our mobile device runs out of juice, so it is good to have something for a sufficient transfer of power when needed.
Go ahead and skip to the video if you want to see the actual size, but it can definitely fit in any front or back pocket. It charges via USB-C cable, and there is a USB-A port as well. Since it has both a USB-C and a USB port, you can do two devices at once.
I'm told that this can do fast charges, and I'm talking 0 to 50 (percent) on a Samsung in just 30 minutes. Not bad, right? Too bad it doesn't do wireless charging, but honestly, I think it is too small for that.
So, is this something that you want, or need? Of course it is. Get it on the Scosche site for a small price of $54.99.