It's actually been a couple of years since we've had the chance to review any Wacom products. We got the opportunity to review the Wacom Intuos recently, and with a budding artist in our house, we jumped at that chance.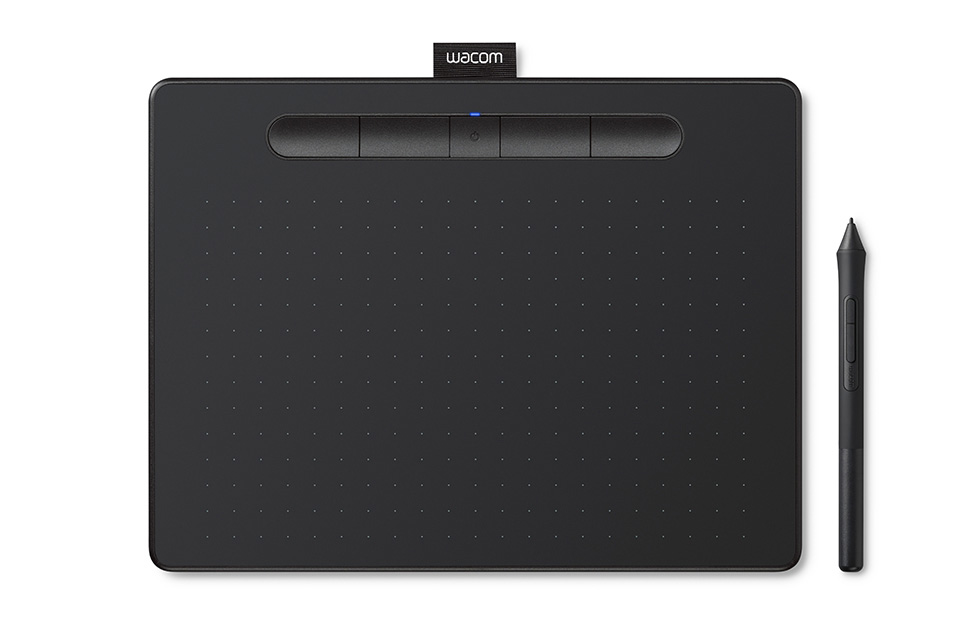 This Intuos tablet from Wacom comes in two different sizes- small and medium, and has an option to buy with Bluetooth or without. We happened to receive the medium tablet with Bluetooth, but here are the specs for both sizes:
Wacom Intuos Specs
Small size is 7.87 x 6.3 x 0.35 inches with an active area of 6.0 x 3.7 inches and weighs 8.8 oz(with Bluetooth)
Medium size is 10.4 x 7.8 x 0.35 inches with an active area of 8.5 x 5.3 in. This one weighs in at 14.5 oz.
Buttons across the top of the tablet will allow for the creation of different shortcuts as well.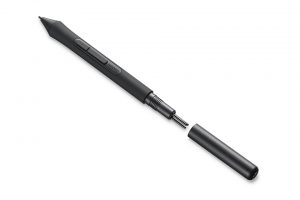 The pen that comes with the tablet is a 4k battery free pen. It's wireless and pressure sensitive. Inside the pen, you will find an extra 3 standard nibs. It weighs a mere 0.4 oz. Two buttons on the side of the pen are programmable to add shortcuts at the tip of your finger. There are 4,096 levels of pressure sensitivity, and you can use different styles of nibs to fill your own personalized needs.
You'll also get a 4.9 ft PVC-free USB to micro USB cable with L-shape plug. This connects the tablet to your device when you do not have it in Bluetooth mode.
Use of the Wacom Intuos tablet
When you register your Wacom Intuos tablet, and create a Wacom ID, you'll have the ability to download three different software programs for free. We downloaded Corel Painter Essentials 6 on our Windows computer, and after playing around with it for a bit, our daughter created this drawing:

She's really excited to use it more and make some magnificent creations! The program wasn't necessarily user intuitive for her, but fortunately, Youtube has some great tutorials that will explain how to use the different programs, and I would suggest checking out videos to help out if you are new to using these types of programs and equipment.
Buying the Wacom Intuos
Do we recommend the Wacom Intuos tablet? Yes, yes we do! We received the size Medium in exchange for our fair and unbiased review, but you can purchase it for $199.95. The small size with Bluetooth is $99.95 and the small size without Bluetooth is $79.95.