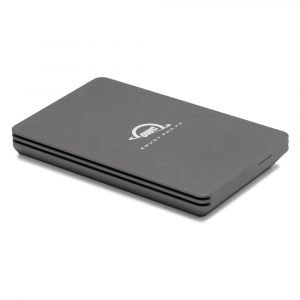 I always like reviewing OWC (Other World Computing) products, and I think we've reviewed the Thunderbolt 3 Dock three times, maybe. The Envoy Pro FX is the fastest most compatible drive ever made, with speeds up to 2800MBs.
After all, who doesn't need some extra space on their computer? So why not just carry it around with you and make it so you can just plug it in. That is the purpose of the OWC Envoy Pro FX, and it comes with a cable that is USB-C to USB-C, but it has a USB-A dongle on it.
Best of all, it works for pretty much anything, and I am talking a smartphone, tablet, Surface, just name it. With this, you can pretty much store anything like videos, photos, just about anything. Speaking of anything, the Envoy Pro FX is very certified tough, so it can handle just about anything with its heat dissipating aluminum housing that is IP67 rated.
Now, I was able to test out the 1 TB version, and it costs about $319.00, and there are other different versions as well. Check it out here on the OWC site.