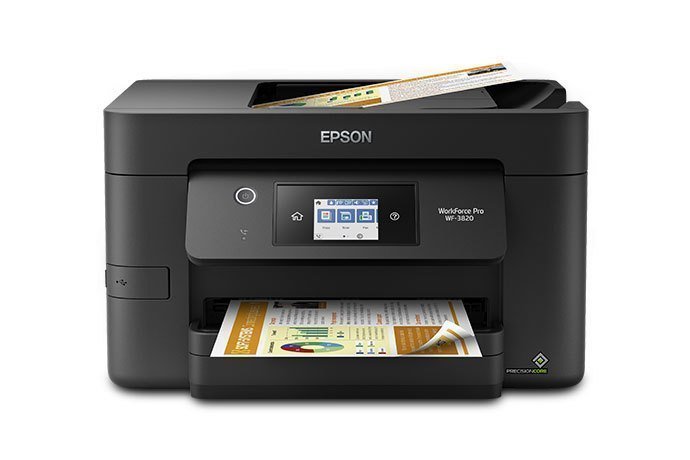 All right, as I write this article, we took out the Epson WorkForce Pro WF-3820 All-in-One Printer and are in the process of setting it up. You know how when you get new technology and you know how frustrated that you can be in the initial setup? I actually got this printer last week, and have been putting it off because of that.
I actually have an Epson printer in my house already, and the EcoTank ET-2760 has been pretty good. Occasionally, I have to recalibrate the printer as my computer senses it is "offline", which just means that I input the Wi-Fi Password.
My first impression of the WorkForce Pro WF-3820 is pretty good, I would say. It certain came with enough tape on it, and you can see the pic below for that, and you didn't even see all the tape on the inside.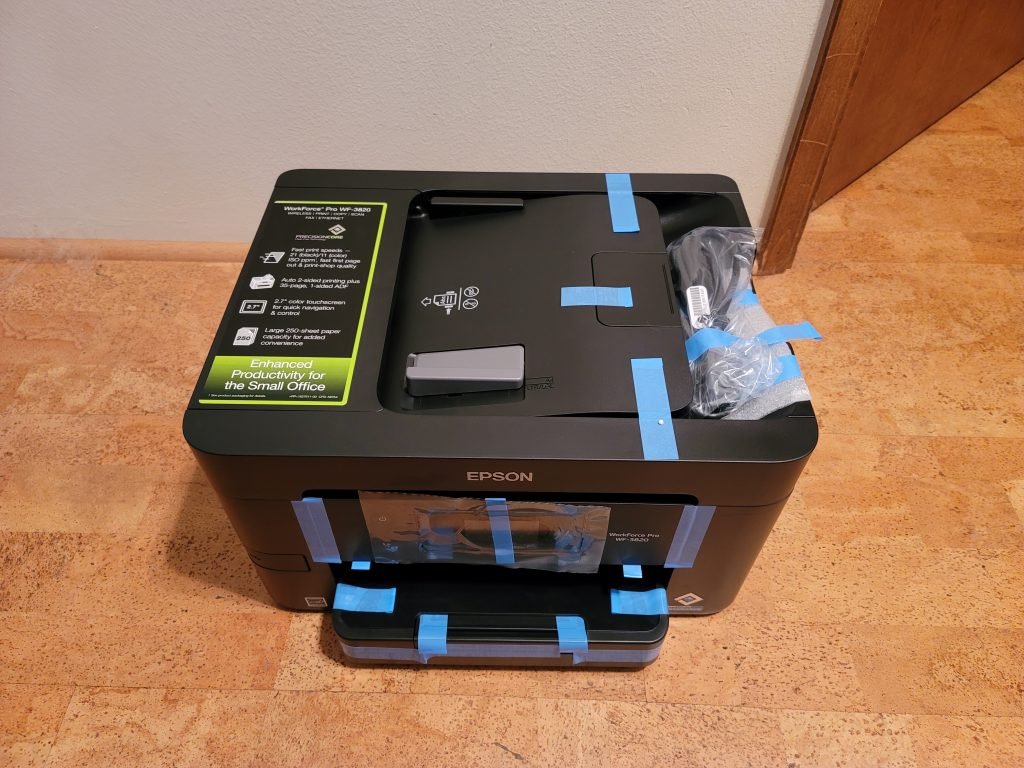 The instructions just told me to plug it in, and then install the ink cartridges, which are these long thin things for Black, Red, Yellow, and Blue that remind me of cassette tapes.
I have to admit that I didn't expect it to have a 2.7-inch color touchscreen, which makes it very easy to input information. The one on the aforementioned EcoTank ET-2760 is very small, and information has to be input via buttons. My vision is not quite the best, but I have to use a magnifying glass when I need to do that.
So yes, the hardest part about this printer is the initial setup, which is odd considering that most businesses and homes have all kinds of mobile devices and networks for them. My son used the app to try and print out some documents, and they did that thing where it formats wrong. You know, when you try to put something in landscape in portrait mode? It is the hard copy version of that. He also printed out some other things that came out wrong, but honestly, you can get that from any printer, old or new.
I also had a difficult time getting the printer to sync, just like my last Epson printer. Gotta be truthful on this, but at least resetting my WiFi password isn't such a pain.
I still am going to recommend the Epson WorkForce Pro WF-3820 Wireless All-in-One Printer, and it is available on the Epson site for $149.99. I consider that very cheap considering what it can do, and I am pleased to say it can do scanning and fax, which I am looking forward to using in the future.