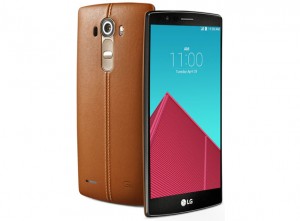 For those that have wanted to have at least a peek of the new flagship phone from LG might not have to wait much longer. A well-known leaker named Evan Blass has discovered the new LG G4, the sequel to the LG G3.
A site that Blass linked to has been since taken down, which means that the site could be fake or accidentally (or maybe intentionally) leaked by LG. Considering that the LG G4 was not due to arrive until April 28th, it is interesting to see what it could be.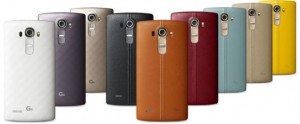 One thing to notice is that it will have a carbon-like front and a leather back. The Leather is something of a new touch, as this hasn't been a part of the rumored specs. For example, it is rumored to have a 5.5 inch Quantum Display LCD display, possibly QHD resolution, not to mention a battery of 3,000 mAh and microSD slot. Then there is the 13 Megapixel Camera or 16 Megapixel camera, but we have heard that there will be a f/1.8 camera with an infrared color accuracy sensor. That last part about the aperture is true, and we have confirmation of that.
As you can see, there are a lot of colors available on the leather look. I suppose that we'll have to wait until the end of the month to see what the LG G4 really has in store, but perhaps you might like that little preview.