Oh yes, we finally got a chance to review more Anker products, and we are definitely going to give it our all in the review of it, and we have four of them. So let's get right to it!
Our Review of the Anker PowerPort III Nano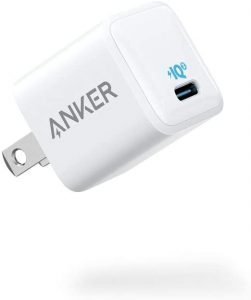 If we are going to get these reviews fast, then we should talk about something that can give you a very fast charge. I am talking about the Anker Nano, which gives you 20 W Max Output.
I am told that this is 3 times faster than an old charger, and is definitely made for the newer iPhone models. At least, that is what they tell me. They also tell me that it is the same size as the 5W USB Chrager, and yet it can give you 4X the power. Impressive.
If you like it, then you can purchase it on the Anker site or Amazon for about $16.99, which is a good price considering what it does.
Our Review of the Anker PowerPort III 2-Port 60W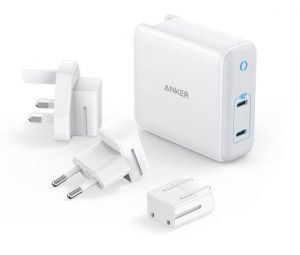 If you are looking for another fast charger, and you want one with two USB-C ports, then I will recommend the PowerPort III 2-Port 60W. You will notice that this guy comes with a few interchangeable plus for use in the US, UK, and Europe, so it is good for you travelers.
The PowerPort III 2-Port 60W is good for charging two separate laptops at the same time, so you have to love that. I am told that it can fully charge two 12-inch MacBooks in just 2 hours, or an iPhone 11 in one hour. I have no idea how long it will take to charge the newer versions of these products, but let's just say not a lot of time, really.
The PowerPort III 2-Port 60W is available on the Anker site and Amazon for $52.99.
Our Review of the Anker PowerWave Sense Pad Alloy
Well, here is another charger, and this one is the wireless kind, and you can see this thin hockey puck ready to charge right out of the box.
It has an 18 W wall charger and USB-C cable included, and it can charge 10 percent faster than other brands. Now, I just tried charging my Note 20 Ultra, and I couldn't get it work, but it might be because the Toast case is too thick, as it seems to be unable to work with cases over 5 mm thick.
If you want to give this a shot on your wireless charging devices, head on over to the Anker website or Amazon and lay down $35.99 for it.
Our Review of the Anker SoundCore Flare 2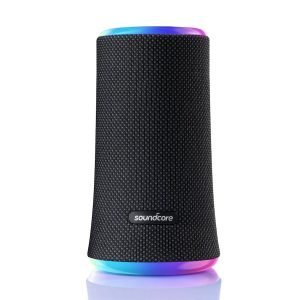 I believe we have reviewed a lot of SoundCore products such as the Rave Mini a year ago and the Model Zero two years ago. The Flare 2 has 360 degrees worth of audio, not to mention 20 W worth of sound.
Oh, I should probably mention that it is IPX7 waterproof. It definitely makes it good for pool parties, as it is spillproof and can be submerged in water. And I can't believe that it has taken me this long before I mentioned the lights on it, which are capable of a lot of cool types of lightshows.
If you want to get in on this, the Flare 2 is available on the Anker site for $69.