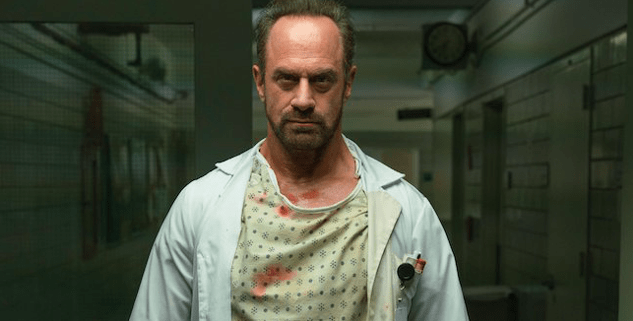 (Image via https://twitter.com/ComicBookNOW)
Netflix's popularity is pretty much there for everyone to see. It's all over our television screens, our friends are regularly talking about their favourite new shows on it and – when assessing the competition – Netflix really is the number one option of its kind.
Of course other forms of entertainment continue to shine, with the likes of mobile gaming and the ability to catch Pokemon on the bus, play various live games of blackjack at MansionCasino.com/live-dealer/live-blackjack/ or silencing your friend on FIFA 19 Mobile also pulling in the crowds. Reading a book, playing a board game or cooking up a feast might be other alternatives also, but the ability to sit back, load up Netflix and have the option of watching a vast array of movies and TV shows at the touch of a button really is unrivalled to many of us.
With the abundance of material continually released on Netflix, we thought we'd save you the potential hassle of viewing a dull television series or an unfunny comedy by compiling a list of some of the best TV shows available on there right now. Of course we've all heard of Black Mirror's Bandersnatch and Breaking Bad, so here's a look into a few shows that might have gone under your radar.
Special
A coming of age comedy highlighting the concerns of a young gay man called Ryan, this is a hidden gem on Netflix and a hilarious watch at times as Ryan is keen to impress at his first unpaid internship. What makes Special all the more compelling is that Ryan also has cerebral palsy, which makes his character even more endearing as he embarks on his journey through life and away from Grindr!
Happy!
Leading a dysfunctional life whilst trying to hold down a job as a detective must be pretty damn hard, which is exactly what Nick Sax discovers. After he suffers a heart attack, he wakes up to find that he is now accompanied by Happy, a small blue flying unicorn. This show already might sound ridiculous to some of you, but rest assured, what follows is a serious amount of violence and disturbing scenes, snippets of comedy and a real dark sense of humour, which makes this weirdly appealing show an acquired taste, but a taste many viewers might enjoy.
American Vandal
A "mockumentary" following a student documentarian called Peter Maldonado, American Vandal is all about his investigation into the expulsion of his fellow student, Dylan Maxwell, for spray-painting penis' on the cars of 27 teachers. A brilliantly put together comedy, you'll genuinely watch this one and think to yourself; who really did draw the penis pictures? Yes, you will.
Dead to Me
Well worth a Netflix binge, Dead to Me follows the story of newly-widowed Jen and her struggles with life after her husband's death. At a grief support group she meets Judy. From there it really gets going in this hilarious buddy comedy with a number of twists.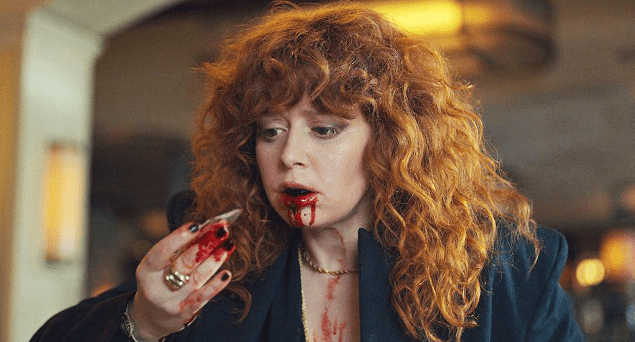 (Image via https://twitter.com/highsnobiety)

Beautifully weird but also incredibly enthralling, Russian Doll follows Nadia and her ability to die but then comeback. In the first episode which is all based around a birthday party for Nadia, she dies but then somehow finds herself alive and back partying again. The other episodes follow the same path, as Nadia parties, dies and then comes back to life, all alongside her trying to figure out exactly what the hell is going on. Both funny and thought provoking, this show is a superb watch well worth the time the co-creator and actress who plays Nadia, Natasha Lyonne, put into it.