If you frequently follow us, you will know Anker as we do a lot of reviews of their products. The last review included earbuds, and an item similar to one we'll review today. We will have our two in one review, and these items are at least similar. The common bond they share? Charging.
Anker's PowerCore 10000 PD Redux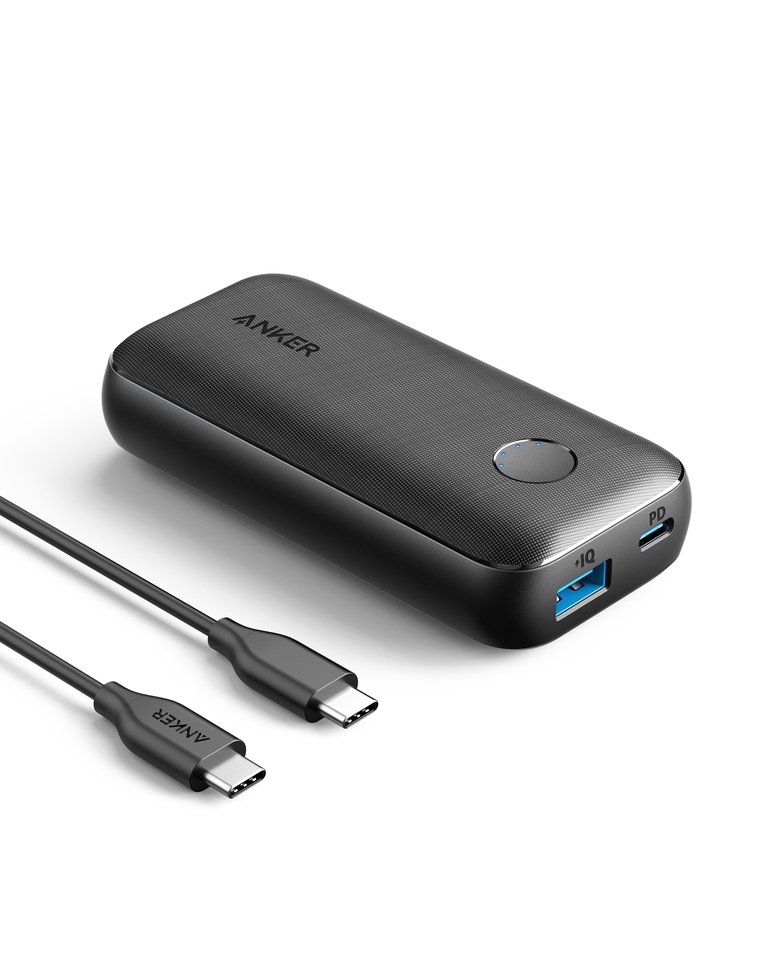 We have reviewed mobile battery packs many times. This one might be the first with the 18W Power Delivery port that provides a superfast charge- charging an iPhone XS to 50 percent in 30 minutes, for example. This charger has the ability to charge two devices at once and triple charging modes through the  18W Power-Delivery USB-C port, PowerIQ-enabled USB-A port, and trickle-charging mode for low-power devices like earbuds or other wearables. The USB- A port does take longer to deliver the charge than the USB-C port, of course. You can charge your phone a little more than twice, and larger items will get a little over one charge.
It's not a super small charger, but not too large, either, for a 10,000 mAh charger. It weighs about half a pound, and is reminiscent in size to a bar of soap. A button pressed on the device will light up it blue LEDs to let you know how much charge is left.
This device is available for purchase for $45.99 on the Anker site.
Anker's PowerPort III Duo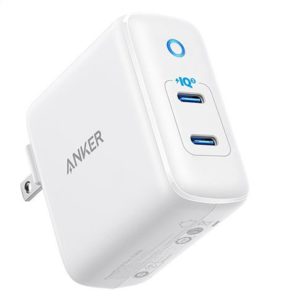 There's not a lot to say about this little gadget. It's another great product from Anker, and it will charge your devices quickly with IQ3 technology. The PowerPort III Nano is compatible with USB C charging. The $27.99(white) or $31.99(black) wall charger is very small and compact in a 63 × 62 × 29 mm block that packs 36 total watts of power- 18W for each port. The prongs fold in for easy storage while not in use.
The technology is built for safety. You will not have to worry about overheating. Be aware that this does not come with a cord. You can purchase separate cords that will charge Apple products as long as they are Lightning to USB-C ended cables. Anker carries these cords, as well as USB- C to USB- C cables. These run around another to $15 to $20, generally. The Power IQ3 technology makes for rapid charging in both Apple and Samsung devices as well.
Thanks to Anker for sending us these products for free in exchange for our fair and unbiased analysis. No other compensation has been given for our review.