When I saw this product come up in the queue to review, I was thinking,"Didn't I just review this?" Actually, we did just review a similar product, but that was a grip/stand alone. This product by the British company Clckr, will provide some protection for your phone as well with a case.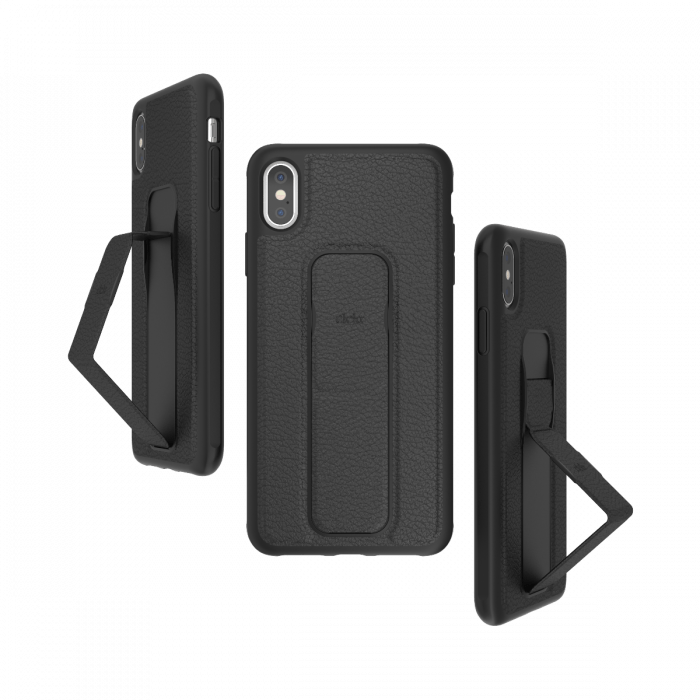 The European site, Clckr.com, describes this as a Fabric Grip Case. It does actually have a leather-like texture. I don't know if it's real leather. It doesn't smell like the leather cases I've reviewed in the past, but it does look and feel nice.
These cases, which are drop tested up to 6.6 feet will protect your phones while providing a secure, comfortable grip. You can even "click" the stand into place for portrait and landscaping viewing. It wasn't easy to click into place, but it does happen.
These cases only seem to be available for the iPhone right now, though they come in six different sizes. The Clckr site offers two sizes for Apple phones, but we received this one for the iPhone 11, which our daughter just got and we'll be reviewing soon.
You can find these on Amazon.com for $34.99. They also come in a clear plastic version with different stand options as well for a less expensive option.
We received this case for free in exchange for our fair and unbiased analysis. No other compensation has been given.