Those big, bulky laptop cords are not the easiest way to travel. Today we're reviewing a couple of items that might help make carting your laptop around a bit more simple. These products are by Eggtronic- a company we have reviewed for in the past.
Sirius 65W Universal Laptop Charger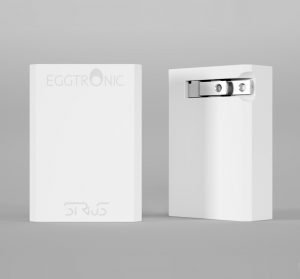 Currently this charger is touted as the smallest laptop charger in the world. Instead of one of those bulky brick cords that come with your laptop, you can use this guy that is lightweight (3.35 oz) and fits in the palm of your hand- about the size of a deck of cards. It has the lateral folding prongs, so you can carry it in your pocket.
65 Watts of power will make sure that your laptop is getting the strength of charge it needs. USB-C connection means a safe and fast charge. Included is a six-foot long USB-C cable. You can also charge other USB- C devices with this gadget.  For $79.90, this slim wall-charger comes in black or white.
If you need a laptop charger that doesn't plug into a wall, you could get the
Eggtronic Laptop Universal Power Bank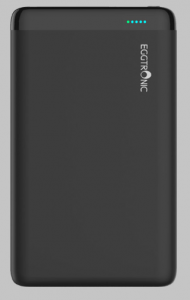 Hard to tell from the image, but this 6.7 x 4 x 0.6 in power bank is a little bit bigger than my cellphone(a Google Pixel 3).  It weighs 450 grams. With 20,000 mAh(63 W), you have enough power to charge several devices at the same time. You can charge a single cell phone up to 4 times. There are two USB- A ports and a USB C port, so you can charge multiple devices at once if needed.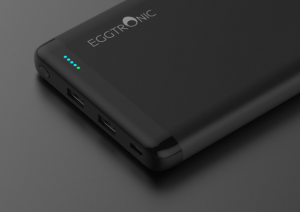 As you can see, there are LED indicators to show how much life is left in your power bank. You also get a 3 ft USB-C to USB-C Cable  and a USB-C to USB-A adapter.
If this item is something you need in your life, buy one for about $89.99 on the website. It's also available at Wal*Mart and Sam's Club.
We were given this item to review for free, but have not been compensated in any manner for our fair and unbiased analysis.