Our last review of Lifeproof cases was back in April for the NEXT cases for Samsung Galaxy S10 and S10+. Fortunately, Lifeproof makes their great cases for many different phones, and today we get to review the NEXT for the iPhone Xs Max and Samsung Galaxy Note10+. We also have the FRĒ case for the iPhone XR.
Lifeproof NËXT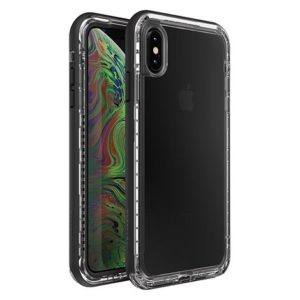 These "drop proof, dirt proof, snow proof" cases offer protection from up to 2 ft. They have protection around ports, mic and speakers to keep out the dirt and other elements. Raised edges wrap around to the front so your phone can be placed face-down. The screen is open to touch. This is a sleek case, that fits nicely around the phone, but accessible for wireless QI charging.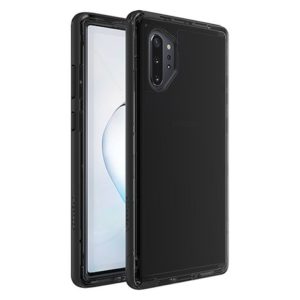 For the iPhone, the case comes in black, purple, pink, green and blue trim with a clear backing. It can be purchased for $80.99 It's the same price for the Samsung Note 10+, but is more limited in colors. You can get it in a gray trim with black back, a black trim with clear back, or a blue trim with clear back. Order that one here.
Next up, we have the
Lifeproof FRĒ for the iPhone Xr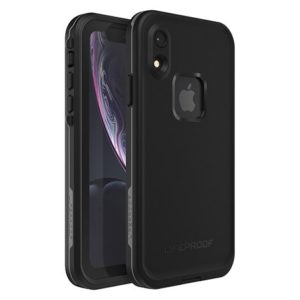 This case offers 350 degree protection as it has a built-in screen cover. It's waterproof- submersible up to 2 meters for one hour. Buttons and ports are sealed for extra protection from dirt, dust and snow. You can also drop it from about a six foot drop, and keep your phone safe. The FRĒ comes in a variety of colors- many of them are fun and bright. You can choose from Asphalt(Black with Gray trim as shown above), Body Surf(two shades of Gray with a Turquoise trim), Frostbite(a Rose/Pink color with light Blue trim), Tiki(a few varieties of Green), and Boosted(a couple of hues of Blue with Orange trim). It's a bit more expensive at $90.99, but not too bad of a deal considering the depth of protection it provides.
All of these cases were provided to us for free in exchange for our fair and unbiased analysis. No other compensation was given to us and we are not sponsored by this company.