Luci by MPOWERD is a brand of portable solar lights that many outdoors people are very familiar with. We did a review of their lights several years ago when my almost Eagle scout was just becoming a new Boy Scout. They've been a great source of lighting for our camping and backpacking trips over the years. We were happy to discover that the Luci light is now even smarter!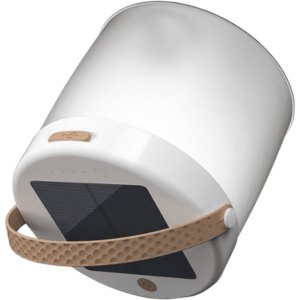 This inflatable smart solar light is still lightweight and portable. You can hook it up to the outside of your backpack and let it charge in the sunlight as you hike your trail. Just like the other Luci lights, you can toss it in the pool. It's waterproof with a rating of IPX7- immersible up to 1 meter.
If you can't charge it with the sun(which takes 14 hours to fully charge), you can use the USB cord(2-3 hours). The Luci light comes with a USB cord and has a two way USB port. That's right, you can also charge your phone off the Luci light! The 7.4 Wh battery lasts up to 24 hours.
The lights can work in two ways. First, it can work straight out of the box. Pushing the power button repeatedly will cycle through the pre-programmed lights. If you want to customize your light, you can download the free IOS or Android app. There are 24 white and 12 RGB LEDs with a maximum brightness of 240 lumens. This is great for color coordination for parties.
The Luci-Connect is a bit on the pricey side at $64.95 if you buy on the Luci website, but they are currently selling for $48.05 on Amazon.com.
While we received a free product for review purposes, we are not sponsored by Luci and do not receive compensation for our review. If you purchase through our Amazon affiliate links, we will receive a portion of the proceeds.