Nite Ize is a company that we are very familiar with. They've sent us numerous products in the past to review. Here's a link to the most recent products we reviewed. Today, we have a list of other gadgets that will be helpful for those on the go.
Nite Ize Radiant 300 Rechargeable Headlamp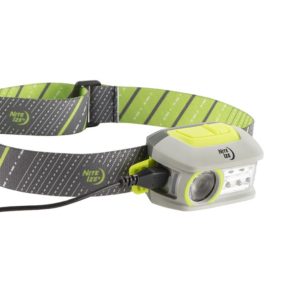 This headlamp comes with an easy to adjust band. It charges up fully in two hours with the included micro USB cable. How long the battery lasts depends on which of the 5 modes(High spot/low spot, high beam, low beam, and red) you are using. The longest lasting is 36 hours on the flood low setting. If you are going to use the high spot light the whole time, you will only get four hours of battery life. Spot and flood modes can be used together.
It's a durable little device and water resistant. You can also adjust the beam by tilting the headlight body up to 90 degrees, which is a great feature as well.
This item can be bought in blue or green for $49.99.
RADIANT® RECHARGEABLE MICRO LANTERN – DISC-O SELECT™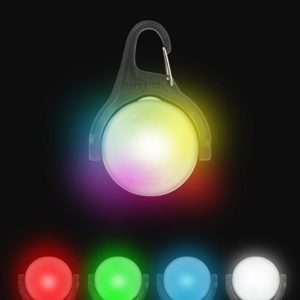 This device is really fun and great to bring along on a backpacking trip to light up a tent, or a variety of other uses. It takes about 1.5 hours to fully charge this little luminary ball that can light a small space in colors of red, green, blue, white and disco mode. This full charge will give you about 10 hours of light. The lighted ball swivels 360 degrees on the clip. It's water resistant, so you can use it outside- even when raining. $19.99 will get you this fun little gadget.
Life's Adventure Kit by Nite Ize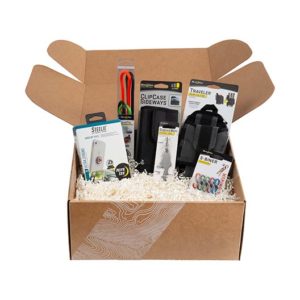 Nite Ize has put together a kit of their products that could benefit an outdoors lover, and specifically for fishing. This package includes:
The S-Biner Microlock can clip your items together. Both gates on each side of the S lock securely, so you have peace of mind. Alone, this aluminum item retails for $10.99 for a 5 pack of orange, blue, black, red and green ones.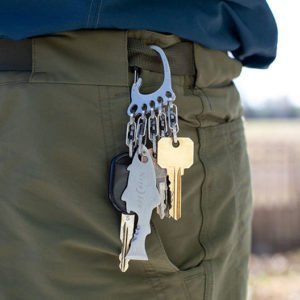 The Doohickey fishkey is a multi-tool shaped like a fish, and about the size of a key. It includes an s-biner, so you can secure it nicely to a keychain or zipper. It includes a bottle opener, serrated edge for cutting fishing line, and screwdriver edge for prying things open as well. This item alone retails for $6.49.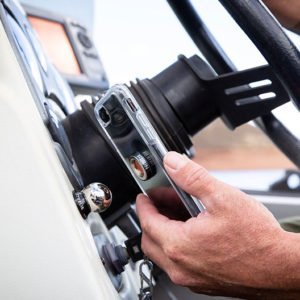 This is a mounting system for your cell phone. We've reviewed this kind of product before. 3M mounting adhesive holds the metal ball securely to a flat surface. The magnet mount also holds well on the back of most phones. Together, they work as a socket joint, so you can adjust and hold your phone in different viewing angles. This retails for $42.99.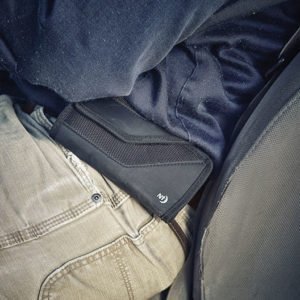 The Nite Ize Clip Case Sideways comes in three sizes. We got the XL case, which will fit most phones and their cases, and some other items as well. There's a velcro closure, and a sturdy plastic clip to attach to a belt that is at least 2.1875 inches wide. Alone, this case is $14.49.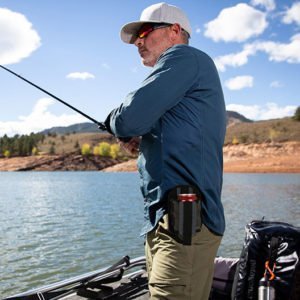 Holding your soda or other beverage hands-free is easy with this holster that clips to belts, but also rotates to fit waistbands and back-pack straps as well. The holster expands to fit pretty much any drink from a small soda can, up to a larger mug. This item is $19.99.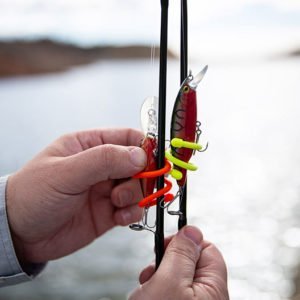 Last, but not least, we have an assortment of flexible, tough rubber twist ties that have ridges to help grip cords or other items and hold them together.  A variety of sizes and colors come together in this package that is valued at $24.49.
That all adds up to the price of the kit- which is $119.44. Personally, I would think that they should give a deal for buying them altogether, but if you like and need all of these items in your life, then you should buy the Adventure Kit.
We received these items for free to review, but no other compensation or sponsorship is provided for our fair and unbiased analysis.