Nixplay is a company that produces digital photo frames. We've done reviews for them in the past. Just in time for Black Friday and the upcoming holiday season, we will introduce two more frames for you.
Nix Advance 15 inch Digital Photo Frame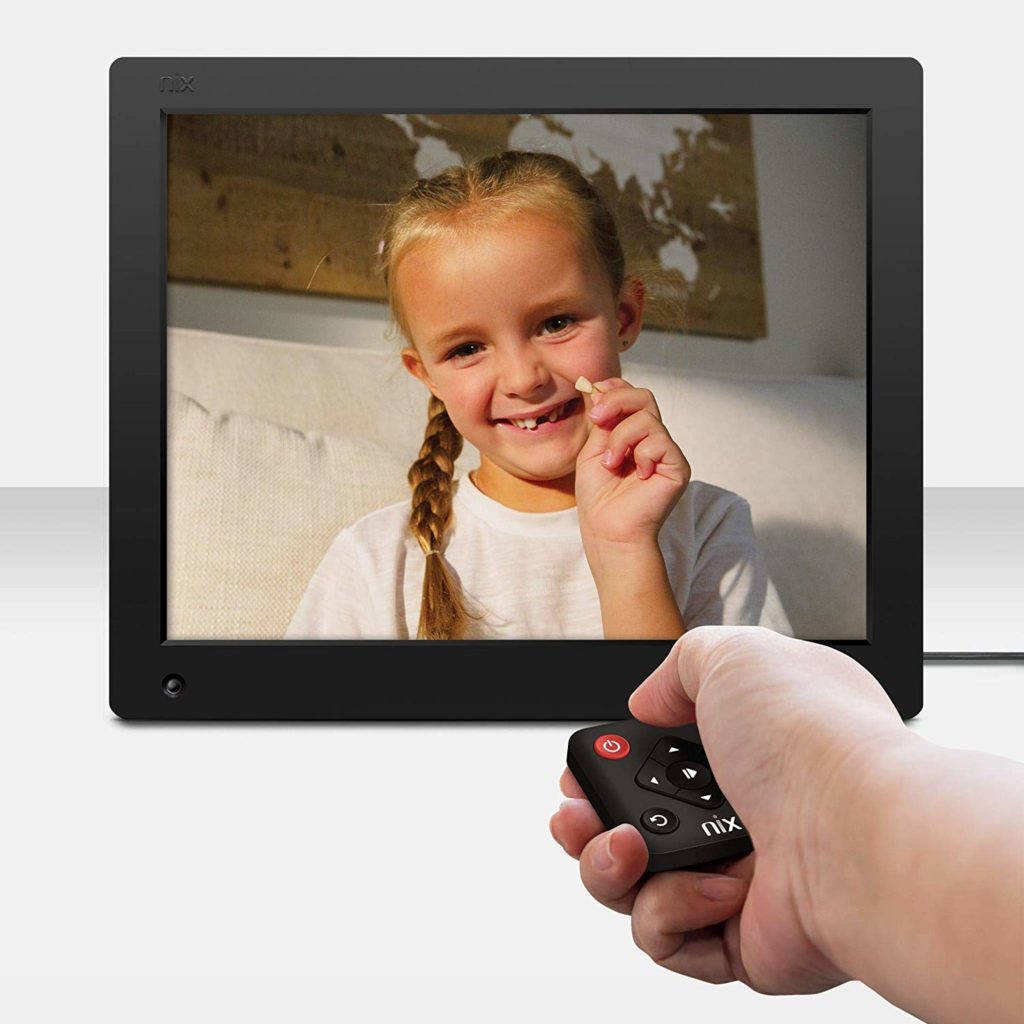 This digital photo frame does not use Wi-fi, and so photos and video must be put on it with a USB thumb drive or memory card(SD/SDHC). It does have other features that are nice, though, such as 1024×768 XGA LCD display with 4:3 aspect ratio and built-in stereo speakers. It will auto-rotate your pictures, and adjusts them to fit the frame appropriately. You can use the built-in clock and calendar functions to have an attractive desktop clock/calendar with your favorite pictures in the background.
The frame can be set up to go off with a motion sensor, or use the included intuitive remote to control. You can also have it set to turn off and on at certain times. Included in the box, besides the frame, you have the power adapter, remote, USB stick, a screw-in stand, remote with battery included, and a quick-start guide.
This is available in different frame sizes, but the one we got to review is 15 inches and costs $159.99 on Amazon.com. That's a mark-down from the list price of $179.99. There is even a slightly bigger mark-down on the Nixplay site of $152.99 on the Nixplay website. You can save even more if you buy two. This offer is through December 1st.
Nixplay Smart Photo Frame 10.1 inch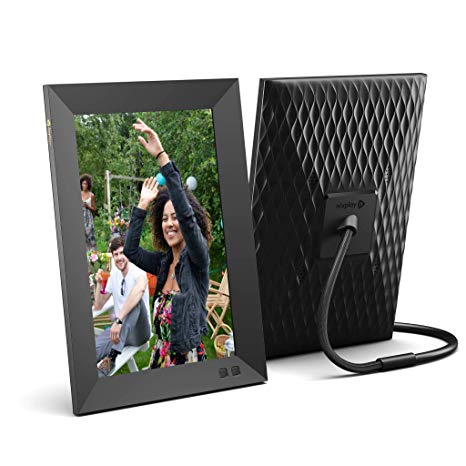 For $179.99, you can also get this slightly smaller, but wi-fi compatible frame. This one also has a motion sensor and remote, but you can use a free app to put pictures on. The stand works in landscape and portrait mode, and there is also the ability to hang it on the wall.
The resolution is 1280X800 HD, and 2 2W mono speakers will play music with your slideshow or you can listen to your videos. There's an option to do a wood frame version at $10 more. You can see more of it on the Nixplay site here.
We received these items for free for review purposes. No other compensation has been given, and we are not sponsored by Nixplay. This is our fair and unbiased analysis.