If you are looking for a great gift for your Valentine this year, give them something to display relationship memories. In this review, we'll introduce such a product for you. The Nixplay Seed Wave is a digital frame with a great speaker. Do not be confused with the Nixplay Seed we reviewed in October.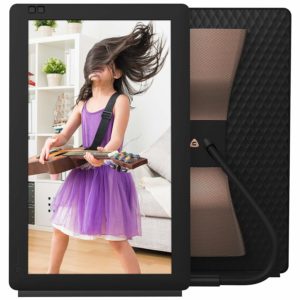 What is the Nixplay Seed Wave?
This frame has the same features as the basic Seed, but also has a boosted sound with the dual 5W speakers with integrated bass and amplifier. You have the ability to stream music with Bluetooth 4.0 to your frame.  The 13.22in(W) by 8.39in(H), by 1.48in(D) frame can be displayed in Landscape or Portrait mode.
The Nixplay app works for iOS and Android. For some reason, though,  uploading new video will only work through iOS.  Otherwise, you can use Google photos and other platforms like DropBox, Facebook,  and such to play and share photos in 1920×1800 pixels. It also works with Alexa. You get 10GB of secure and free online cloud storage and 8GB internal memory storage. Just like the Seed, you can share photos to other users' frames- making it easy to load a frame for someone who isn't technologically adept.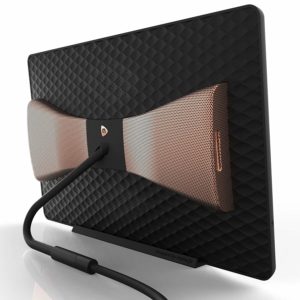 Buying the Nixplay Seed Wave
Currently the Seed is $209.99 on the Nixplay site, and the Nixplay Seed Wave is $249.99. If great sound is important to you on your digital photo frame, we can recommend the Seed Wave. Interestingly, it's about $50 cheaper to buy it on the Nixplay site than Amazon.com. We were sent this model to review for free, but no compensation has been given to influence our fair and unbiased review.