It's time again for another review of multiple Otterbox products. The last review we did of Otterbox cases were for Samsung Galaxy S10s, but you know we gotta cover the new iPhones, as well!  We also have some for Samsung Galaxy Note 10s to talk about. So here goes another Otterbox review!
iPhone 11 Pro Max Defender Series Screenless Edition Case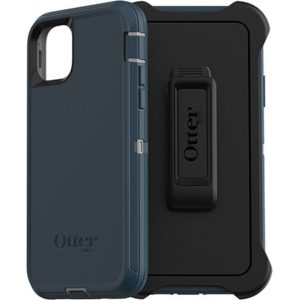 This case is the classic Defender Series. It gives a multi-layer protection while allowing direct access to your screen. Port covers protect your phone from dirt and dust. The side buttons are also covered, but easily manipulated. A holster with belt clip also is provided. For the iPhone 11, you can get this case in Black, Purple Nebula, Gone Fishin' Blue(pictured above), Lovebug Pink, and Petal Pusher(floral pattern) for $60.95. You can also buy the RealTree Edge Camo for $65.95. I don't know why the extra money for this design, but if you like camouflaged items, you might be willing to pay $5 more.
For $70.95, you might go for the
iPhone 11 Pro Defender Series Pro Screenless Edition Case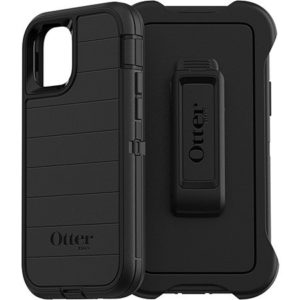 Similar to the case above, this one has pretty much the same features. The difference is in the OtterArmor Microbial Defense. Considering how many people take their phones into the bathroom with them, this is a great thing to protect from many common germs. It also has lines in the back and the case has a nice grip. This phone case is $70.95 and comes in Black, Gone Fishin Blue, and Purple Nebula.
iPhone XR/iPhone 11 Amplify Screen Protector
If you need a screen protector, this Otterbox one will be sure to work with your case. There are actually 3 different kinds. The one pictured above is the Glare Guard that sells for $64.95, and allows you to see your screen clearly in different lighting settings. It also saves battery by keeping the ability to turn down the brightness on your phone. There's also the plain clear one for $49.95 and the Edge2Edge protector that covers the whole screen for $59.95. These screen protectors boast of 5x the protection against scratches than the leading glass alternative.
Now, we veer off to Galaxy Note 10 cases with the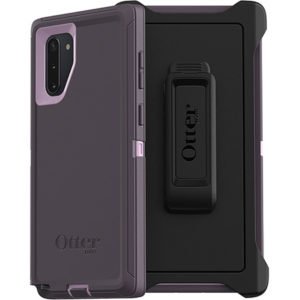 Galaxy Note10 Defender Series Case
This is the same case as above, but made to fit the Galaxy Note 10. It is also $60.95. It only comes in three colors, though. You can choose from Black, Purple Nebula(pictured above), or Gone Fishin' Blue.
And finally, we have
the Galaxy Note10+ Symmetry Series Clear Case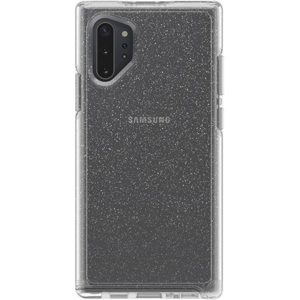 This case is thin, but provides protection. It's made of polycarbonate material and synthetic rubber to prevent scratches and damage from drops. $50.95 will buy this one in Glitter or Clear.
We received these cases for free in exchange for our fair and unbiased analysis. No compensation was given to us by Otterbox for our review.