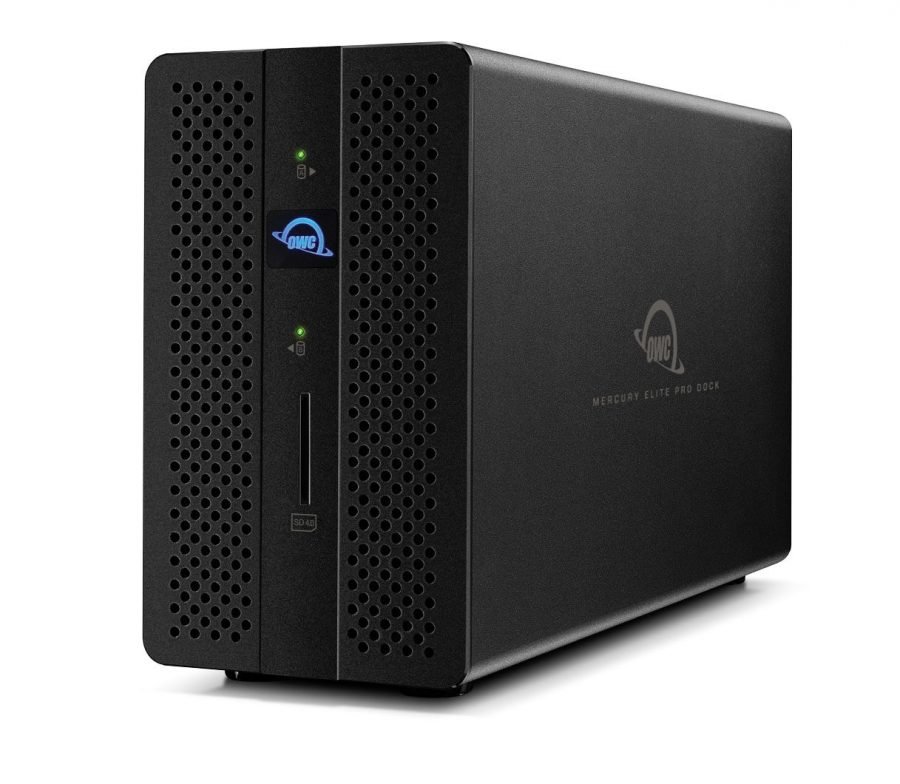 Some of you might remember our visit with OWC (otherwise known as Other World Computing) at CES 2020 as well as our review of their popular Thunderbolt 3 Dock. I consider myself very fortunate to review the OWC Mercury Elite Pro Dock Dual Drive RAID Thunderbolt 3 Docking Station.
So what is the OWC Mercury Elite Pro Dock? A better question is what isn't it. Like the Mapple salesman said on an episode of The Simpsons: "it's not what it can do for you, but what can you do for it". Seriously, it's got dual drive bays as well as seven connectivity ports with an SD 4.0 card reader. It's pretty clear that if you want a way to organize your bad self, the OWC Mercury Elite Pro Dock has you covered.
Basically, you have room for twin 3.5-inch or 2.5-inch drives with a built-in hardware RAID, and you can mirror drives with RAID for some reliable backups for maximum speed and performance (with RAID selector on the outside). These drives fit in like socks in your drawer, and you can combine the sped of an SSD with the size of an HDD.
Remember how I said that this has an SD 4.0 card reader? It also has seven other ports such as Digibit Ethernet for 1 GB file transfer, Dual USB 3.1 Gen 1 ports, as well as the DisplayPort 1.2 for a 4K display. Yes, all of this comes in real handy no matter what kind of computer you have, and I am not just talking about a Mac or Windows.
The OWC Mercury Elite Pro Dock is available on the OWC eShop starting at $429.99 for the 4TB model, and then it goes up after that.