It hasn't been too long since we've reviewed Pelican products– including the Protector case we are about to review. Pelican products are reliable and durable, and we'll talk about the Protector for the Galaxy S10, as well as the Ruck case in today's article.
Pelican Protector for Galaxy S10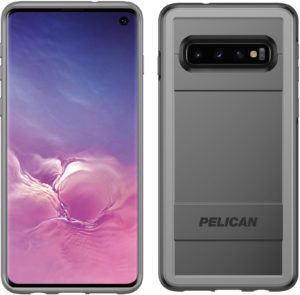 This case, guaranteed for life, will now protect those new and expensive Galaxy S10 phones. Currently, this case only seems to be available in a black/gray combo, but it does come with an AMS(Auto Mount System). The AMS will mount on your car vent to allow you to view your phone in portrait or landscape mode. You can also use the vent mount as a kickstand for your phone out of the car.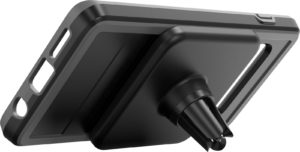 Drop tested to military standards, and slim to be compatible with wireless charging makes this case ideal. The case covers the phone around to the beveled front edge, with camera and port holes.
This case with the AMS costs $49.99 on the Pelican site– which is the only place available to purchase this particular set online at the time. The good news is that right now when you purchase this, you would qualify for a free portable charger. Other cases are available for the Galaxy S10 as well, but this is the one we currently have to review.
R40 Pelican Ruck Case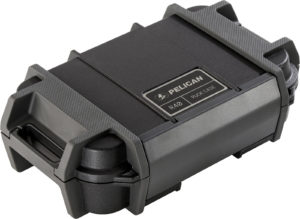 Now, if you want to protect more than your phone, the new Ruck Case from Pelican is a sturdy, protective way to carry your phone and much more. It has an IP68 rated protection from water, dirt, snow & dust. There are three sizes. This particular one has inside dimensions of 7.6 × 4.7 × 1.9 inches.
A snap-in lid organizer and a rigid divider tray will help keep your stuff organized. It also has velcro straps to hold things like your phone without it moving all over inside the case.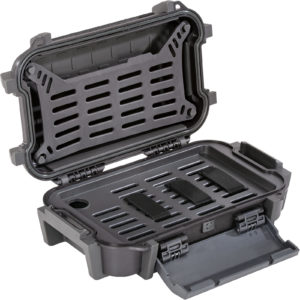 The dual pivot hinge latch keeps it closed tightly to protect everything well.
These cases come in Olive Green, Black, Tan and Orange, and for this size, you can purchase one for $54.95. Here's the video to give you a better idea:
We were given both of these products for free to review. Our opinion is of our own, and we are not sponsored by Pelican.