We did a review of PureGear cases and screen protectors recently, but they were for iPhones. This review is for products on the Samsung Galaxy S10 line. We'll review some Dualtek cases and a high definition, tempered glass screen protector.
PureGear Dualtek Case for Samsung Galaxy S10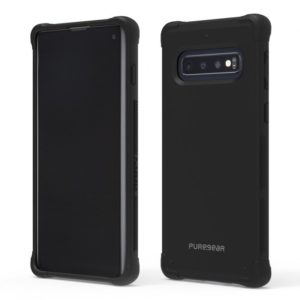 These cases are tough, durable and military standard approved. The inside of the case has a rubberized, shock-absorbing texture. The corners have shock absorbing bumpers. There is a textured, ergonomic grip on the sides. Ports are open for easy access, and the front has a bezel edge to protect the screen when placed face-down. It comes in the color options of the black case(as shown), or white with grey accents.
These do not seem to be available for sale yet, but you can add them to your wishlist, and request to be notified when they are available. The cases for the iPhone X run around $35, so I assume these will be similar.
PureGear High-Definition Tempered Glass for Samsung Galaxy S10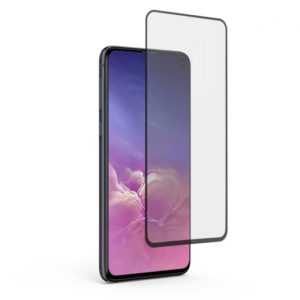 This screen protector offers extra protection for your screen with High Definition clarity. It is scratch resistant and comes with a Lifetime Warranty(shipping and handling charges apply). It's easy to install with the Perfect Alignment Tray that is included. You'll have to wishlist this product as well, since it is not currently in stock.
Usual disclaimer- We received these products for free to review. No other compensation has been given.