It doesn't seem that we've done many reviews of PureGear products besides this screen protector. Looks like we will be making up for it today. We have several items to review from PureGear including phone cases, some screen protectors, and a wireless charging phone mount for your car.
PureGear Autogrip Wireless Car Charger for Vent Mount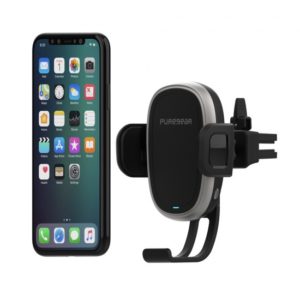 This nifty gadget will charge your phone while it sits in the adjustable car mount that clips to your vents. The coolest part of this QI enabled mount is that the arms open and close automatically. There's a little button that you push to open them, but there's no prying needed to get your phone out of the mount.
Besides the 10W AutoGrip Wireless Car Charger, you get an adjustable support base that extends for larger phones. Also included is the mount bracket- which is extremely easy to set up, a Qualcomm 3.0 car charger, and a 3 ft. USB-C charging cable. I find it wonderful that they are making more charging items with USB-C now.
You can purchase this for $59.99 on the PureGear website. It's only $47.99 on Amazon.com.
PureGear DUALTEK Clear Case for iPhone Xs Max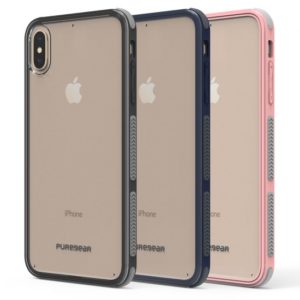 This scratch-resistant case will show off your iPhone back with the choice of 3 colored edges- black, pink and navy blue. The little grey grips will give you something comfortable to hold onto. There are shock absorbing corners to protect your phone as well. This is all military standard tested. You can purchase these for $34.99 or $33.95 on Amazon.com.
PureGear DUALTEK Case for iPhone Xs/X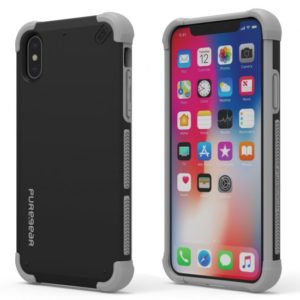 This case is similar to the clear, but a bit thicker with it's dual layer, and comes in black or white. The corners seem to be more shock absorbing than the one above, but will most likely protect your phone the same as it is also military tested and approved. This one also costs $34.99.
PureGear Privacy or Anti-Blue Light Tempered Glass With Self Aligning Tray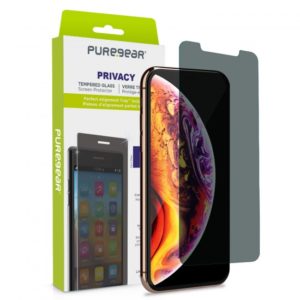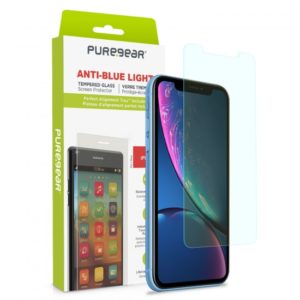 So one deals with privacy, and the other- the eye strain that you can get with the blue light on your cell phone. My cell phone has a blue light blocker built in, but I guess iPhones need that extra protection. At any rate, these screen protectors will give you the extra protection for your screen, and they come with trays that make it easy to apply and align them on your phone. They are both scratch resistant and bubble free, and will fit in the cases you might buy from PureGear. The privacy screen costs $49.99 with the option to buy for the different new iPhones X and above. The anti-blue light screen protector is $44.99 with the same options.
That covers the PureGear products we were given to review. No compensation has been exchanged for our fair and unbiased analysis.