TechnoMark came back from CES 2019 with some great products to review. We were fortunate to receive a bunch of items from Cygnett. So today, we will be reviewing the ChargeUp Swift Wireless 10K power bank, the FreePlay wireless earphones, a RealCurve 9H glass screen protector, and a USB-C to USB-C cable.
Cygnett ChargeUp Swift Wireless 10K PowerBank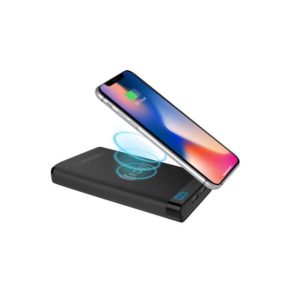 We've reviewed many power banks- even some from Cygnett, but this one is nice because it will charge your phone wirelessly. With 10,000 mAh of power in its lithium ion battery, you get lots of juice to power up your Qi compatible devices. It has 7.5W fast charging for Apple devices and 10W for Samsung devices. An iPhone 8 would charge about 3.8 times with a full battery on this device.
Included is a micro USB- USB A cord, but it will also work with other cords with a USB-A end. You have to provide those, though. There are 2 USB A ports on this power bank, so you can charge multiple devices at once. $89.95 will purchase this device from the Cygnett site.
Cygnett FreePlay Wireless Earphones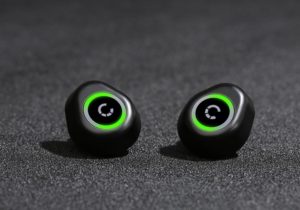 Along with charging products, Cygnett also produces some earphones. The Freeplay Wireless earphones are true wireless. No strings attached on these. They have a playtime of 3 hours, but will charge in their case for an extra six. It takes 30 minutes to charge up the battery case fully, but it takes 1.5 hours to charge up the earphones in their case. They do have a range of 32.8 ft., so you can step away from your phone a bit of a distance.
These lightweight earbuds are 77 g and are compatible with both iOS and Android devices. They are water resistant with an IPX of 4. The sound quality is probably not what true audiophiles would go for, but they are still well built. Not as expensive as Bose, but it does come at a steep price of $129.95.    I'm only a little shocked because my daughter's JLab wireless earbuds(that she recently lost) with a better battery life goes for about $50.
Cygnett's RealCurve 9H Glass Screen Protector
I was needing a screen protector for my Google Pixel 3, and TechnoMark was able to bring one from Cygnett for my phone. It has edge to edge screen protection to protect from scratches and has 9H double tempered glass- offering twice the strength of other glass screen protectors. Application is easy. It comes with a microfiber cleaning cloth, alcohol wipe, dust removing tape, and a felt tipped card to help with smooth application to your phone.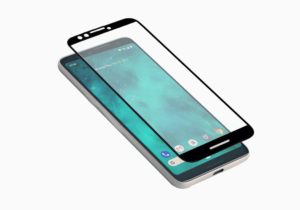 This screen protector comes for other phones as well. For the Google Pixel 3, though, it costs $49.95 on their website.
Cygnett's Armoured USB-C to USB-C Cable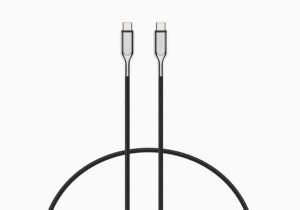 Our final review is of this 1 meter(3.3 ft) cable that has a sleek and sturdy stainless steel housing on the ends. It also has double braiding to keep it flexible, but strong. It's resistant to the wear and tear of many cables, and the 5 year warranty might help ease your mind about that.
It gives high speeds of file transfer(480Mbps) and turbo charging of 5A 100W. Good for charging laptops, phones and tablets that have the USB-C compatibility. It comes in white or black, and you can purchase one for $44.95 on their site.
Thanks to Cygnett for providing us with these review products. No other compensation was given for our fair and unbiased review.