For the business person who travels the world, or at least to another country, the device we are about to review can be invaluable. This is not the first time we've reviewed a product that is meant to be plugged into outlets around the world. The Evo adapter does claim to be the world's smallest global adapter.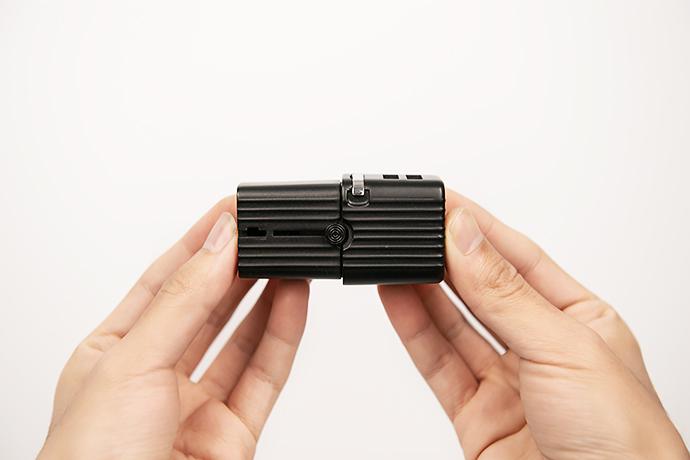 This petite adapter does seem to be the smallest indeed. At 0.8 x 1.2 x 2.7 inches, and weighing a mere 50 grams, this adapter is perfect for traveling in over 150 countries. Other adapters are big and bulky and take up the space of other outlets, but this one is super easy to carry around and slip into purses or briefcases.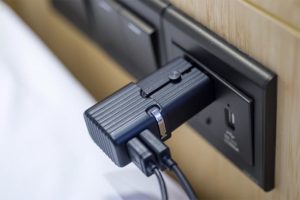 As you can see here, there are two USB interfaces to plug into. USB cords are not included. Not only have they made the Evo small, they have made the Evo smart. It will prevent overcharging and overheating. It also acts as a surge protector. To see more of the Evo in action, check out this video:
The Evo is also very affordable. This little international electronic helper costs only $25! I think it's safe to say that we could recommend this to the traveling geeks.
Disclaimer- We were provided a review model for free with no other compensation given. This review is not sponsored, though we may receive a portion of the proceeds for any products purchased through our Amazon affiliate links.