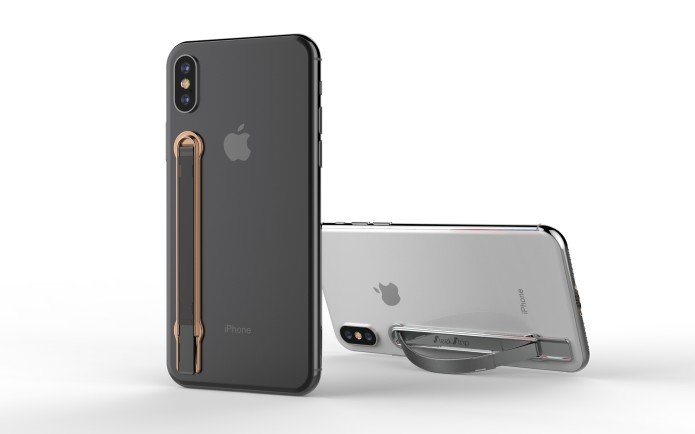 We've reviewed many a phone grip/stand here at the GeekChurch. This one we are about to review is still in production, as it is one of those indiegogo projects.
I have to admit- the "world's thinnest grip/stand" looks a lot like the KikStik we reviewed not long ago. They have different placement on the phone, and the Sleekstrip is more narrow. Both have the same claims to be flat against the phone for wireless charging. I don't remember if KikStick said they could slide into most car phone mounts, but the Sleekstrip boasts that it can work even with magnetic mounts. Both of them have the little click into place deal. They are designed a bit differently, and I think they each have their uniqueness- depending on user preference.
The 3m adhesive gives it a nice strong hold on the back of your phone or case. It seems like many companies like to use this adhesive.
The Sleekstrip comes in different colored straps and different color bases. The two Sleekstrips shown in the photo above are the kind that we received, but photo credits are due to the company's photos. The bases currently come in Black, Chrome, or Gold. The strips are offered in your choice of Matte Black, White Marble, or Rainbow. You could also get your company logo printed on a strip and give them out as swag. There are also some limited edition ones in colors like Camo and Olive Green. You could find out more about those colors when you are at their page deciding on whether or not to buy them.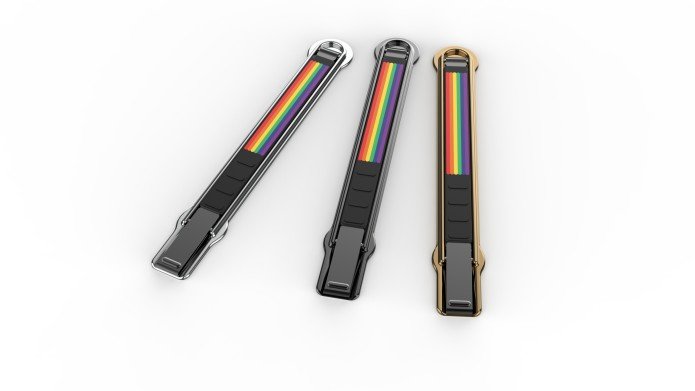 A two pack like what we received will generally run around $20 during this indiegogo campaign. I do not know if the price will go up, but you can find out for yourself on the page I just linked. They are supposed to start shipping in January and March, but that doesn't ever seem to be a guarantee with these things.
Here's a video where you can see this product in action:

This has been a fair and unbiased analysis of the product we received for free to review. No other compensation has been given.