On this blog, we mostly do reviews of gadgets and tech products, but occasionally, we will do some articles on bags. You have to have something to carry your laptops and other tech products around! We've reviewed other bags from Solo NY before, including the Grand Travel TSA Backpack. A good quality bag, and we have two more from the same company. These ones are a cool concept.
The RE:Move Duffel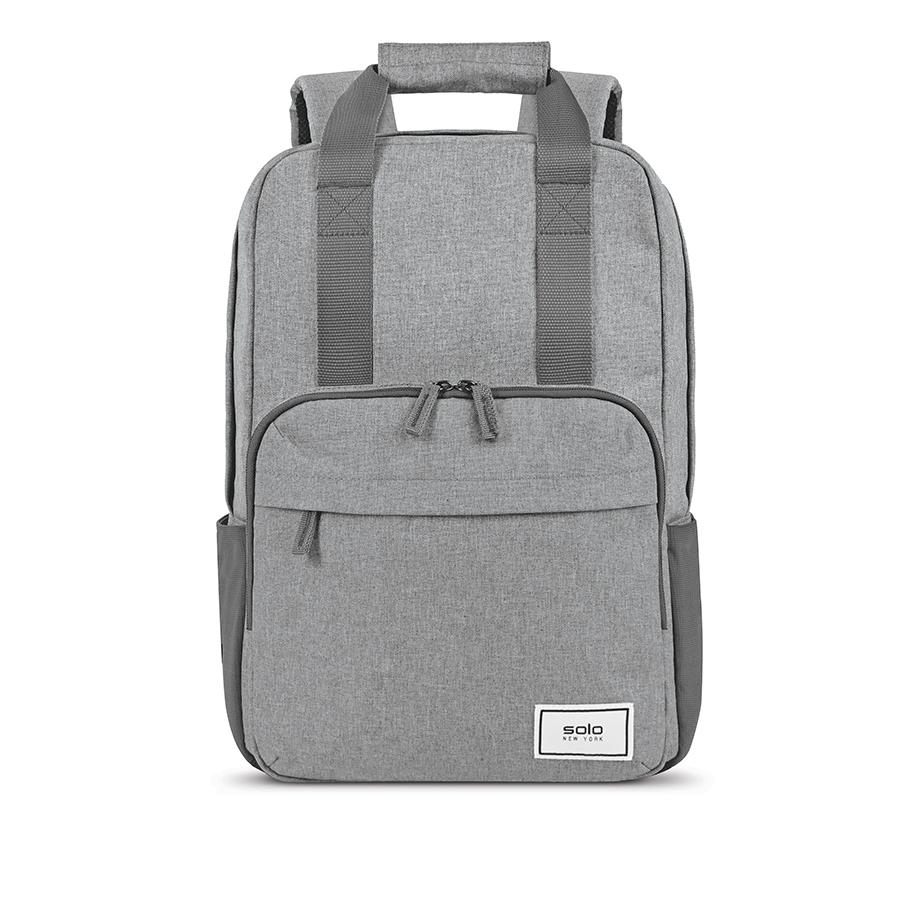 Both bags that we review today are a heather grey material made from recycled plastic bottles. Environmentally friendly is a bonus to us. Not only that, but every purchase of a bag is a tree planted by Solo NYC. I adore products that support the environment!
The backpack has a padded compartment that fits 11″ – 15.6″ Laptops/Ultrabooks , and 11″ – 15″ MacBooks. The front zippered pocket has an organizer section to put cards and stuff in, and also a ring to hold keys. The two loops you see on the front will hold an umbrella and/or rolled up rainjacket. There is a strap on the back that slides over the handle of a suitcase. Two mesh pockets on the side will carry water bottles. I really think the design on this backpack was well-thought out, and the build looks very sturdy. Well worth the price of $64.99.
We also have
The Re:move Duffel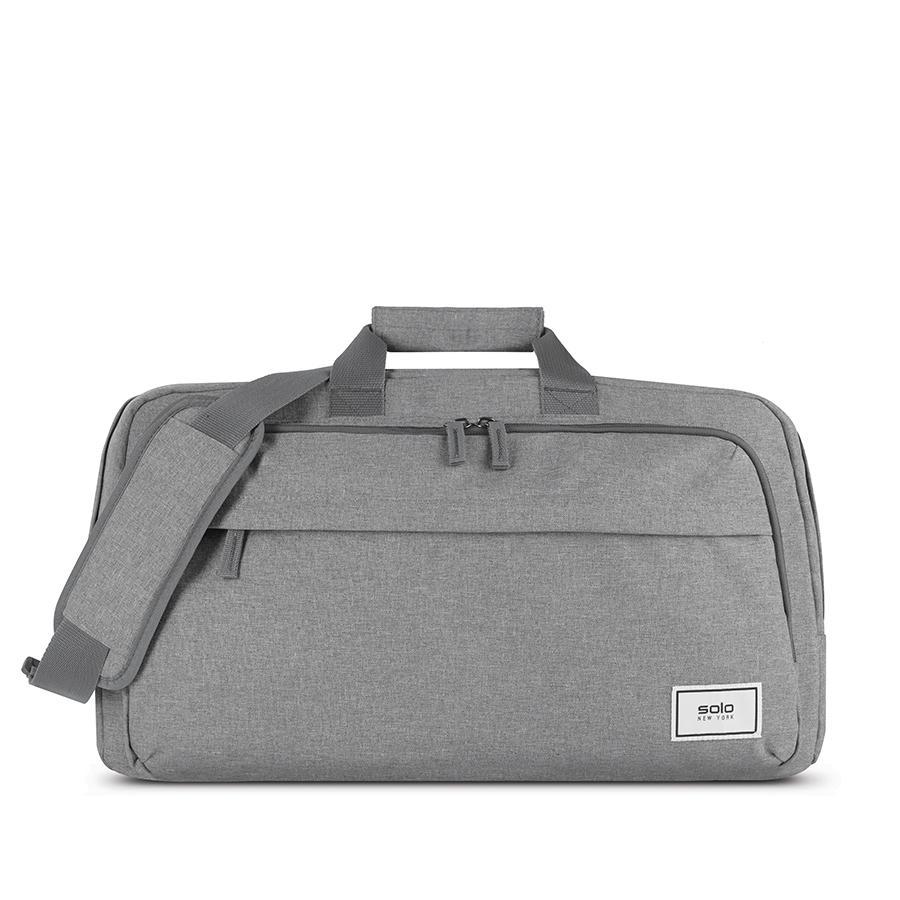 At 11.75″ x 20.5″ x 7.5″ in size, and weighing 1.24 pounds, this bag is great for carrying gym clothes and other items you'd usually put in a duffel bag, but in a sleek style. This one is also well built and has a loop to slide over the handle of luggage. Actually, you can get a whole luggage set that matches these bags, but we're talking about these ones we were sent to review. You can buy this one for $64.99 on the Solo New York site.
We really enjoyed our chance to review these stylish bags for Solo New York, and we'll do our usual disclosure of the items were sent to us for free to review. No other compensation was given for our fair and unbiased analysis. We are not sponsored by Solo New York.