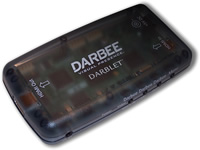 Every once in a while, I see some device that must be specialty or something. I don't know if you have heard of the Darblet HDMI Video Processor, but I would recommend this to any videophile.
The Darblet DVP 5000 is a small box that you can see here, and it increases the resolution on your Blu-ray, video game player, or anything else that takes HDMI. All that is required is to plug it in, but you will need another HDMI cord. Yeah, it doesn't come with one, and you will have to set it up right. Trust me, it is easy to set up, as I tried it out.
After I set it up, I could see the difference. Seriously, there is one. This is one of those things that you really have to see for yourself. I would have to say that it is as different as seeing video in the mid-nineties, and then seeing something in HD. If you need something to compare it to, just watch early seasons of Frasier on Netflix, and then watch something on Netflix that came out this year.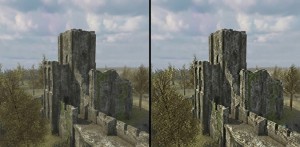 I have included this graphic from the website so you can see the difference. It is a subtle difference, but you know it when you don't have it. I decided to turn on and off the Darbeevision to see how it works, and I could see the changes quite clearly. By the way, this comes with a remote control for "more Darbee" or "less Darbee".
This leads me to wonder how the Darblet works. I think it is "enabled by a parallel processing in a single chip". However, it does work, and you can get it now if high resolution is important to you. If you do want this, go to the Darbee site and pay about $349.00 for it. That might seem like too much to you, but ask yourself how much did you pay to upgrade from DVD to Blu-ray?