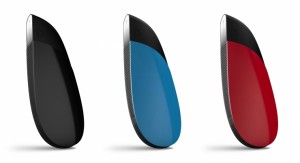 If you are like me, you are addicted to video content, but I don't really have it where I want it…on my TV.
PLAiR is a micro-computer that allows the user to wirelessly transmit HD video to any HDMI-equipped display or projector. According to my Source, this is platform agnostic, which means it is good to go for Windows or Mac content.
My Source also says that it is really easy to use. Apparently, all you need to do is plug PLAiR into a television, then plug it into a power source, and connected it to Wi-Fi. You can then beam videos instead of the usual HDMI tethering to your laptop.
You should be able to get the PLAiR for about $99 in black, red, or blue.