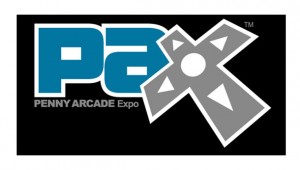 Should I say anything more? Well, for those who don't know, PAX Prime is a big Gamers convention in Seattle. There are more of them, like PAX East, PAX South, PAX Aus, and PAX Dev, all at different locations, but I don't really know much about the last one.
Unlike some gaming conventions, this one is not made for the gaming industry. PAX began in Seattle, and it was started by two guys who wrote a web-comic known as Penny Arcade. I realize that Penny Arcade Expo should abbreviate to PAE, but I'm not complaining.
I'll be pretty busy on Friday and over the weekend, but I will be giving you constant coverage of what I will learn at this awesome conference all of next week. Then its a big busride on Sunday.