Introduction (Does It Do What It Should)
Okay, we have reviewed PHOOZY before, and the last time was last year, twice. I have several items from them, and two videos for this.
Tablet/Laptop Capsule (11-inch and 13-inch versions)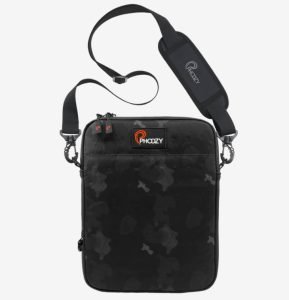 So, I started with this really cool Tablet/Laptop Capsule, and I was lucky enough to review 11-inch and 13-inch versions. I don't really think that I really talked about a lot of the features in the video, as it was more of an unboxing/unpacking video.
Anyway, this Tablet/Laptop Capsule is Climateproof, Dropproof, and Hydroproof. It has a Chromium Thermal Barrier to protect from overheating as well as cold conditions, and I'm told that you can extend your battery life up to 4X.
As far as the Hydroproofing is concerned, it protects against rain, snow, spills, and other water-related damage. You might not be able to submerge your tablet/laptop in the pool, but why would you want to?
As for the drop-proofing, it exceeds military standards by 2X for protection of the laptop/tablet from drops up to 8 feet.
Tech Capsule Carrying Case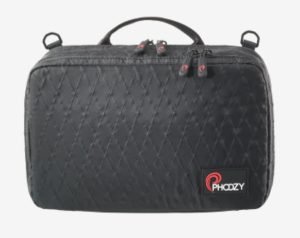 So, this is another Tech Capsule product, and this is more of a carrying case for just about anything. At first, I thought it was one of those lunch carrying cases, but it is good for just about anything.
You can see me in the video put a small tablet in this, and I don't remember the measurements. I think that this Tech Capsule is good for holding a lot of great accessories. You know, like your phone, charging cord, power bank, keys, wireless earbuds, and anything else, all with a good strap.
As far as the proofs go, it is Climateproof, Dropproof, Hydroproof, and it is also Germproof (the last thing didn't have that one). So, this Tech Capsule has a front storage compartment and a rear storage compartment.
Orion Capsule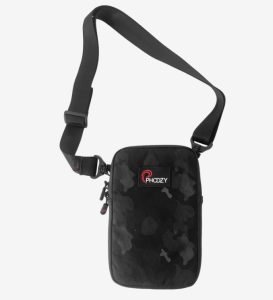 This is the "Ultimate Adventure Travel Pouch", and it is very similar to the first two products. I don't really think it will fit a tech anything but a smartphone, and possibly not a big one.
Oh yes, they are good for protection against climate, drops, water, and germs. It has all the features of the Tablet/Laptop Capsule, but the Orion Capsule has an RFID Blocking Pocket. It also has a mesh pocket as well.
I am going to assume that this is a product that isn't really designed with technology in mind, but this doesn't mean it can't be used for that. You have to admit, it is a quality product, even if it is for your sunglasses.
PHOOZY XP3 Thermal Capsule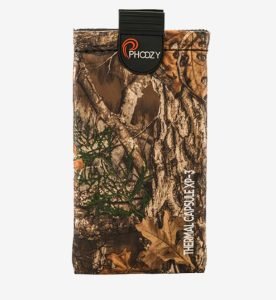 So, the XP3 Thermal Capsule is a way to keep your phones cool or warm, whatever the temperature is working against you on your mobile device. The XP3 is made for the 8+/XR/11/11ProMax/12ProMax as well as larger Android devices like the S10+/S21+/Note20/ZFold.
Apparently, putting your device in the XP3 will insulate your device, and increase battery life by 4X. I don't know if that is really true, but apparently, this will really float when put in water.
So, you can find the PHOOZY XP3 Thermal Capsule for varying prices, depending on the size you want here on the PHOOZY site.
PHOOZY Apollo II Capsule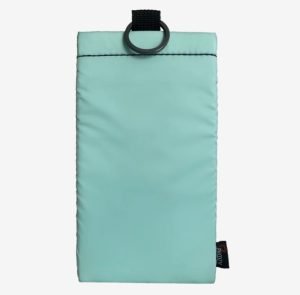 So the Apollo series is that Thermal Capsule that feels very familiar. These things are antimicrobial, so I guess you are protected against germs. What else are you protected against? How about drops up to 9 feet? Or floating in water and water-resistant? Or extending your battery life by 4 times? Wait, can it really do that? Well, it can in cold conditions.
Well, these PHOOZY products were on Shark Tank, so it has to be true. So, I really couldn't find a difference between the Apollo and the Apollo II, but you can see that cool variation. Oh there is also the price.
You can get that Apollo here. You can get the Apollo II for the Medium size here, and the Large size here.
PHOOZY Drink Capsules Can Coolers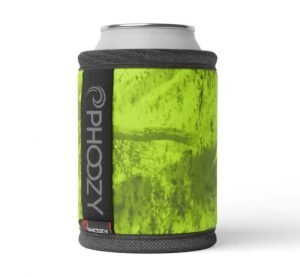 Well, I think a lot of us know how a can cooler works, but what if it was made from patented spacesuit technology to keep drinks cooler longer. There is also a strap, so you can hold it without even trying.
If you want to keep your can cold up to 10 times up to colder than a standard neoprene can-cooler. I just found out that this PHOOZY Can Cooler was once featured on Shark Tank, and I can't underestimate that report.
So, this PHOOZY Drink Capsule Can Cooler is for regular 12 ounce cans, 12 ounce skinny cans, and 16 ounce large cans on the PHOOZY website.
Facts About The Company
When I went to the PHOOZY website, and then hit the "About", I found a link to an article talking about PHOOZY on Shark Tank. The founders are Kevin Conway and Josh Inglis, and they are veterans of The Home Depot. Yeah, they are pretty darn proud of that.
The mission is to empower you to pursue your passions and epic outdoor adventures without worrying about your tech stuff. Their products are good for thermal protection, and shields from drops. In some cases, it helps the products float.
What Does This Company Make?
Think of anything that needs protection from high heat or intense cold, then you need PHOOZY products. Not only can it protect smartphones, tablets, and laptops in these pouches, but there is some carrying bags for that. Then there is the drinkware capsules.
Just the Specs, Man
If you're the type that needs this info, this section is for you!
Tablet/Laptop Capsule
11″ Capsule: 10.0″ x 7.0″ x 0.5″
Made for iPad 9.7", iPad Air, iPad 10.5", iPad Pro 11", Samsung Galaxy Tab / Active 2 / Active Pro, Microsoft Surface, Amazon Kindle and other tablets up to 11"
13″ Capsule: 12.50″ x 9.25″ x 0.75″
Made for iPad Pro 12.9″, MacBook Air, MacBook Pro and other laptops up to 13″
16″ Capsule: 15″ x 10″ x 1.0″
Made for tablets and laptops up to 16″.Made for tablets and laptops up to 16″.
Tech Capsule Carrying Case
Exterior Dimensions:
10.5 x 6.5 x 3 inches
Interior Dimensions:
1.8L side = 9.5 x 6.0 x 2.0 inches
1L side = 9.5 x 6.0 x 1.0 inches
Orion Capsule
Exterior Dimensions:
8.75 x 5.75 x 1.25
Interior Dimensions:
8.25 x 5.25 x 1
RFID blocking passport pocket:
4.5" x 5"
Apollo II Capsules:
Medium Size:
Please measure your phone case to fit the Interior Dimensions 6.0″ x 0.40″ x 3.0″
Made for iPhone 8/X/XS/12/13/14/15/11-15Pro,12-13Mini, Galaxy S10/S20/S21/S22/A12/A20, Pixel 4/4a/5, iPhone Minis/10-14/11-13Pro,Galaxy22 and most medium size phones. *Bulky Otterbox cases may require the Large.
Large Size:
Please measure your phone case to fit the Interior Dimensions 6.5″ x 0.40″ x 3.6″
Made for iPhone 8+/XR/XSMax/11/11-15ProMax/14-15Plus, Galaxy S9-S21Plus/S20-S21Ultra/ZFold/A31/A71, Note 10/20, Pixel 4XL/6/6Pro, iPhone Plus/+/Max/11,Galaxy Plus/Ultra and most large phones. *May Not fit bulky Otterbox cases.
Drink Capsules:
Dimensions
Standard: 2.75 x 4.25 inches
Skinny: 2.25 x 5.75 inches
Tall: 2.75 x 5.75 inches
If there is something on this that I didn't cover, please let me know.
What Do the Reviews Say?
Since there is a lot of unpack (literally) from this shipment that was sent to me, but from what you can see on the Amazon links below, the ratings are pretty high at over four stars out of five. I think they are definitely worth it, but I will admit that I hope I will never be in a situation where I will need to test these.
Okay, Get To The Unboxing Already!
Okay, I Like It, Just Give Me The Link So I Can Buy It Already!
Maybe I Want It, But Is There Anything Else Like It? Maybe For A Lower Price? Please?
No, I can't really think of anything so far. Here's the a PHOOZY article that I wrote of October of last year, and then another I did in November.