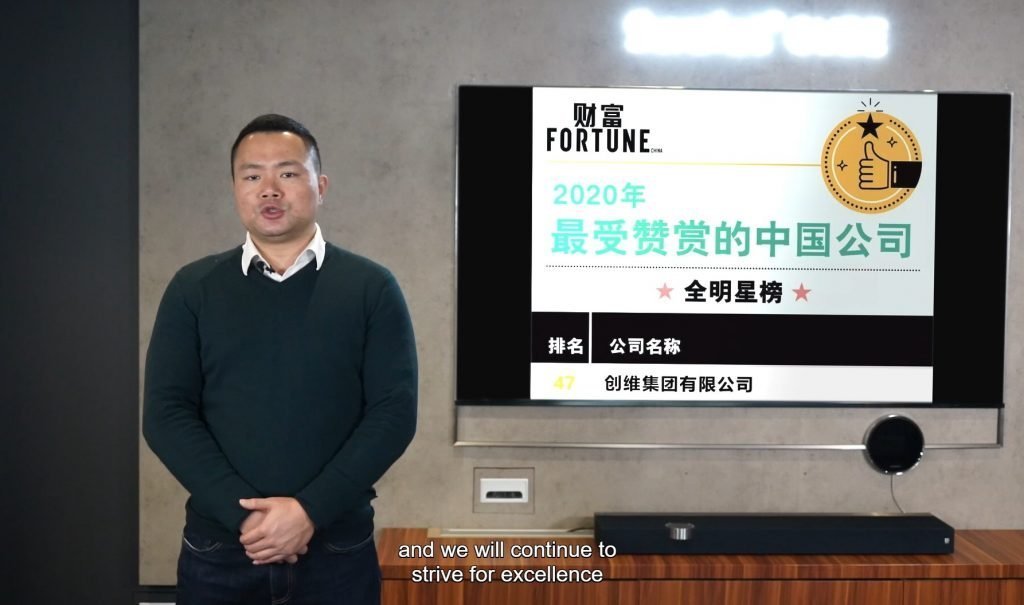 It was pretty apparent at Skyworth's CES 2021 Press Conference that they are not that well-known in North America. The company spent quite a bit of time introducing themselves as Tony Wang, the Chief Executive talked a lot about what the company plans to do this year. Of course, there was also a lot of talk about how the pandemic has changed their business, which was also discussed at the press conferences at Hisense, LG, and Samsung.
This presentation wasn't quite as flashy as those that I just mentioned. What you see in the above image is essentially what you got. The man in the image is Leo Tang, the company's Chief Brand Officer, and he talked about the company's values of Be Innovative, Be Bold.
It was John Homlish of the North American division that talked about what kind of lineup to expect. There is five series planned with 16 different models. These are based on 3 pillars of success that include: design, performance, and a smart platform.
What to look for in the next year are models like the TC6200, UC6200, UC7500, UC8500, and the UC9300 flagship model. Something tells me that it will be quite the year for this company, and I am hoping to review something of theirs on my video channel.