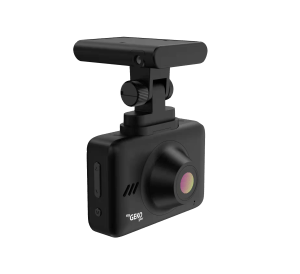 So, this is another review of a myGEKO product, and we were pleased to review the Orbit 535 just like we were pleased to review the myGEKO Orbit 500 and myGEKO Orbit 956. Yes, it is another Dashcam review, so if you want to skip to the video at the end so you can see the footage, I totally understand.
So, I want to talk about what makes the myGEKO Gear Orbit 535 unique. I would say that the stand which sticks to your windshield via adhesive, which magnetically sticks to the camera itself. From there, you just plug the power into the dash lighter, and plug it into the camera.
It started recording right away, and you better believe that I used the 32 GB microSD card. I think it supports a 128GB worth of storage of 4K video, and it started to record once it was turned on.
I'll leave it up to you to decide whether or not the footage is worth it. I am told that there is a Sony Starvis sensor to render a well-lit and high-quality video in low light situations when night hits.
There are lots of other features that I didn't get a chance to use, such as the Wi-Fi for instant file sharing, as well as a built-in G-sensor to sense drastic breaking or a collision, and lock on emergency files.
There is also a fatigue driver alert, where a driver can set a time for an alert reminder to take a break from driving if the driver has been going for a while.
If the the Orbit 535 4K UH Wi-Fi Dash Cam is something that you want, head on over to the myGeko Gear site and pay $199.99 for it.