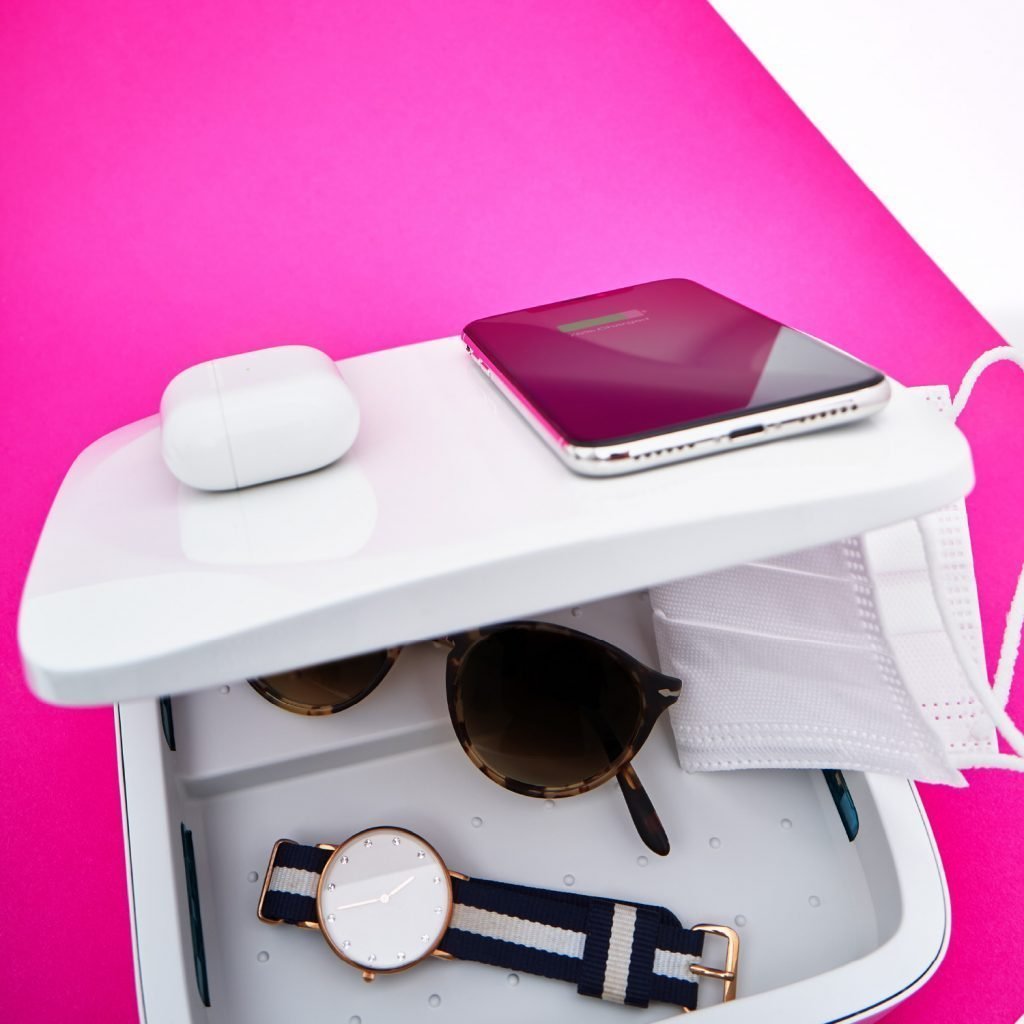 I suppose that 2020 was the year of producing sanitizers, for reasons that are quite obvious. At this point, I have reviewed several including one from ZAGG, one from KeySmart, and one from iHome. So this is one from Eggtronic, a company that I have also reviewed their products on multiple occasions.
I can't remember what video review that I said this, but with one of these chargers, I said something to the effect of how this could easily be a wireless charger. I'm sure that someone was probably developing the Einova Mundus Pro while I said that. Not only can the Mundus Pro disinfect a mobile phone or other object similar in size, but it acts as a wireless charger as well.
So, I will begin by saying that the top of the Einova Mundus Pro is a wireless charger, and it is a pretty fast one at 10W. Speaking of charging, there is also a super-cool USB-A port in back, and I like to charge all kinds of stuff there.
I am told that the Einova Mundus Pro guarantees 99.999% disinfection, which is not quite 100 percent, but dang, man. Apparently, the two lamps inside mixes with a germicidal UV-C lamp and UV-C LED wavelength with ozone and titanium to destroy a lot of harmful microbes.
What you need to do is put it in this little white box, and close the lid. Then you push this button and it goes through this eight-minute cycle. There are these indicators that work like the four quadrants on an analog clock.
I think it is a great idea for every desk to have a Mundus Pro, and I am going to rate this product 5 stars just for its sheer usefulness alone. It can be purchased for $119.99 on the Einova site.