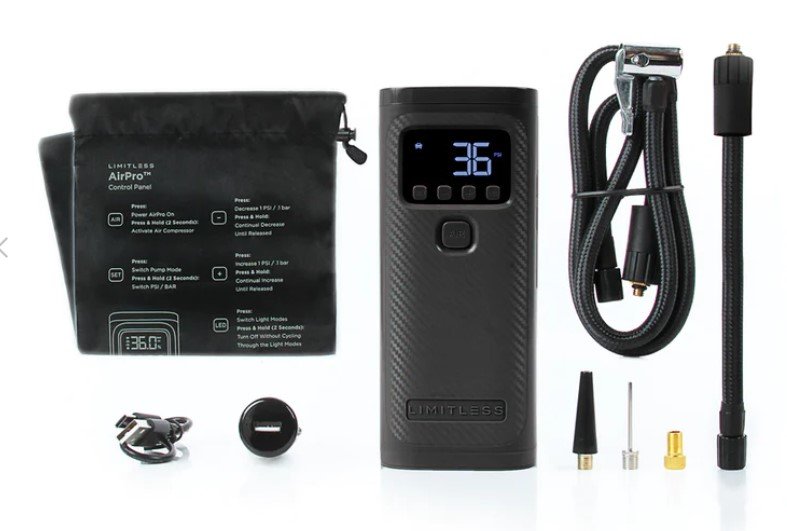 So, this company, Limited Innovations, has created a lot of terrific products, like the TikiTunes Bluetooth Speakers, as well as some ChargeHubs. Now, we have this particular device, an AirPro Portable Air Compressor, Power Bank, and a Flashlight.
Dang, it really does a lot, doesn't it? Yeah, let's talk about its power of an air compressor. We are talking about 150PSI, and even has an automatic shut-off. So if you have a tire with air pressure that needs adjusting, no problem! Also, if you have an inflatable raft, pool float, whatever, this can work for you! Note how I said "can" because I had issues inflating what I was inflating, see the video for that.
So, let's talk about the flashlight. It is pretty darn bright, and you can see that just one touch turns it on, and it will burn your eyes a bit if you look directly into it. Just to let you know, there are two modes of strobe as well as S.O.S..
It is also a power bank, which I like a whole lot. So if you are stranded in some place, and you need power, this has it.
If this sound like something that you love, head on down to the Limitless Innovations website and lay down $99.99 for it.