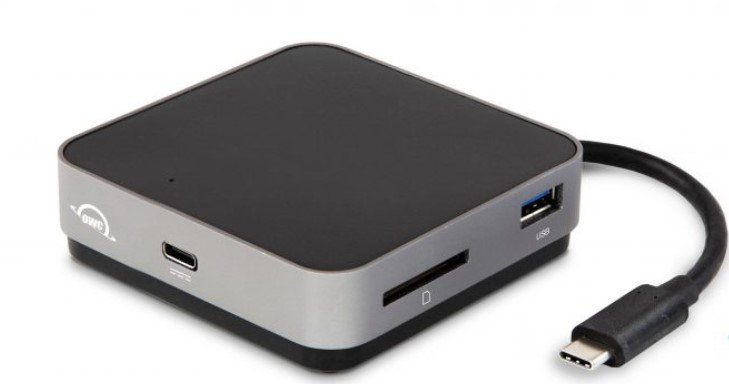 It is difficult for me to say any bad word about OWC, as they put out some great devices like the Envoy Pro FX and the cool Thunderbolt 3 dock. Something like the USB-C Travel Dock is right up their alley.
So what is the USB-C Travel Dock? Well, it isn't difficult, but it has five ports that plug right into the USB-C port of your device. While I was writing that last sentence, I decided to see if I could get the OWC USB-C Travel dock to my USB-C enabled smartphone, and guess what, my Samsung Galaxy Note20 Ultra recognized it right away.
So what can the OWC USB-C Travel dock do for you? Well, for starters, it can give you five extra ports. This includes two USB 3.1, an HDMI port, an SD Card reader, as well as an extra USB-C port.
So that is quite a lot, and is really perfect for travelling. You can also disconnect it from your computer with just one click.
If you want to get in on this, head on over to the OWC site and lay down $54.99 for it.