We've reviewed cases from Tech21 and Speck in the past. Since TechnoMark brought back many cases from CES 2019, I've decided to write what we call an "omni-review." We'll review four different cases- all for the iPhone Xs Max.
PureSoda from Tech21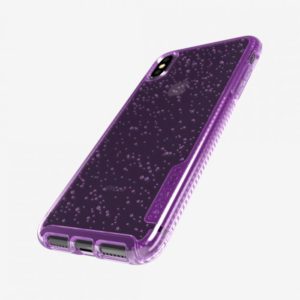 This case makes your phone look like it's sitting in a glass of soda.  It contains a material called BulletShield unique to Tech21 that will protect your phone from many drops up to 10 feet. It's ultra thin, which makes it easy to wirelessly charge your phone. The sides have ridges so you don't have to test the drop very often with a good grip. It comes in Ice Blue and Orchid for $39.95 on the Tech21 website.
The Tech21 EvoCheck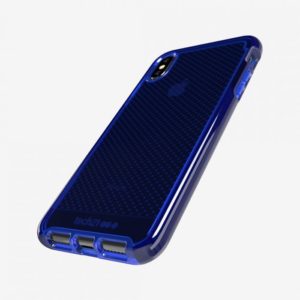 This sweet case has even more of a drop protection- up to 12 ft. Available in a variety of colors- this one is Midnight Blue, the sheer case has a check design on back. This case has FlexShock- another unique material to Tech21.
Yes, you also get the wireless connection because of the slim profile. This case sells for $39.95 as well, and you can check all the colors available on the Tech21 website.
Speck Presidio Stay Clear
This case may not look like anything special, but it's good for those who want to protect their phones while still being able to see them. It has two layer protection- a tough shell and soft IMPACTIUM ™ CLEAR layer that resists discoloration from UV rays and oils.
It surrounds the phone with a raised bezel on the front to protect the screen as well. Drop tested up to 8 ft, there is also a lifetime warranty to ensure your peace of mind. On the Presidio site, this phone retails for $39.95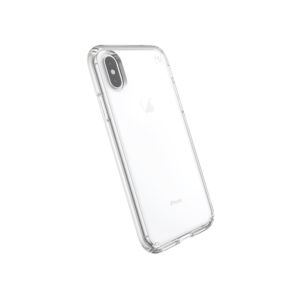 Speck Presidio Pro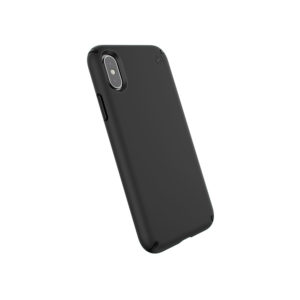 A 10 foot drop should not affect your phone with this case. It has two layers of protection in the most protective slim case that Presidio creates. There's the same tough shell and soft IMPACTIUM ™ layer with raised bezel as above. This case also boasts anti-microbial treatment, which is good for all the surfaces our phones seem to come in contact with. Take your phone to the bathroom with less worry. Please do wash your hands.
$39.95 will purchase this phone case, available in many different colors. Check it out here.
These cases were all given to us by their companies for the iPhone Xs Max. If that is not your phone, you can still find similar cases for protection as well. Even though we received these cases for free, Speck and Tech 21 do not influence our reviews in any way.