We have some more products from Urban Armor Gear(UAG). They are a trusted brand of protection for all those expensive electronics that we spend a small fortune to safe-keep. UAG is always good to send us their product to review. Most recently, TechnoMark reviewed this case for the Google Pixel 4. Today, we're covering four UAG products.
Plasma Series MacBook Pro 15″ with Touch Bar (4th Gen) – Ice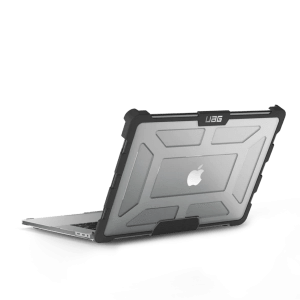 The Plasma Series is a case we usually find on phones. We've done several of the phone case reviews- including this one – but the Plasma is also good on bigger things like MacBooks. The case is translucent in nature. In this case, it comes in the color of Ice.
There is the three layer protection- which consists of an armor shell, shock cushions, and impact resistant rubber. The case is light, while still providing the quality that you need to protect your phone. As with all the other UAG products, the cases have been drop-tested to Military Standard of 810G–516.6. This case is currently available on the UAG website for $69.95.
METROPOLIS SERIES iPad 10.2-INCH (7TH GEN, 2019) CASE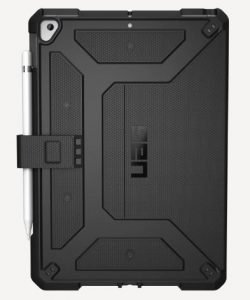 There's something for everyone, including the Metropolis Series for the iPad. Again, we've seen the heavy duty series for phones, but it can cover bigger. This case reminds me of some combat gear, or maybe something that would carry guns. While it's rugged, it is also lightweight, and makes it easier to protect your iPad in some serious terrain. This case runs for $59.95. Oh, and did you know you could also prop up your iPad easily with this case? Yes, you can! It also comes in colors of red and blue, so you can protect in style. The case also transforms into a handy dandy stand when you want it to be open for use!
PLYO SERIES SAMSUNG GALAXY S10 CASE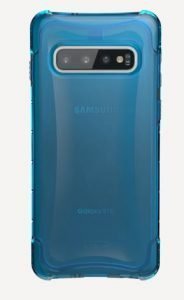 This is the case I have for my Google Pixel 3, but like the other UAG cases we review, you can probably make a safe bet that they have one available for the phone you use. I love the grippy texture it has, and it's soft, rubbery body protects from drops as well. My favorite part is probably the colors. They are also translucent, but come in colors of Glacier and Ice. Glacier is what the picture above is showing. You can purchase this case for only $29.95.
And now for the final product- the
UAG HARDCASE FOR AIRPODS PRO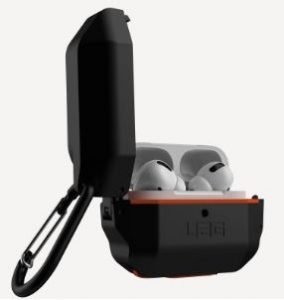 We've reviewed Catalyst cases for AirPods Pro, but it seems that UAG is now jumping in on this item to protect expensive earbuds. This case seems similar, but it's got a hard polycarbonate shell on the outside, and soft inside. It seals to protect from water and dust, and has the same military grade standards as the phone cases. You can charge them wirelessly inside the case, and there is an indicator light that shines through to let you know it's charging.
$39.99 will buy this protection device that includes carabiner to easily attach to your belt loops or backpack for those on the go.
I'm totally not biased in my reviews, although I will say that UAG is a brand that I do trust. I think they have good prices and make quality products. No compensation has been paid for my opinion and we are not sponsored by UAG.