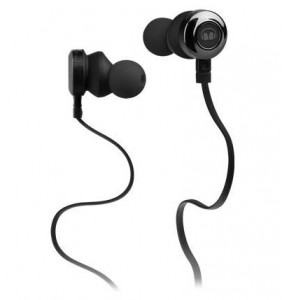 In case you aren't familiar with Monster, it does refer to a place to find an energy drink, find a job, a Charlize Theron movie, and a place to get cables and other tech products. I see this company every year at CES, and I was very impressed with their Head Monster Noel Lee, and sat down with him for an interview. I had the chance to try out their ClarityHD High-Performance Earbuds.
These are some pretty good earbuds, and there are some ergonomically good design to fit into the ears for a better fit. There is some good noise isolation as well, and there is a Universal ControlTalk for making clearer calls.
So what else can I say about earbuds that you can only read about at this juncture? Well, Monster has a campaign about "Get Rid of the Crappy Earbud", and there is video after the jump by BachelorsPadTV. I'm going to be honest when I say that I don't really like the video and the end is just mean-spirited. Yes, Monster sent me this to review, and they are good, but that don't mean that I can't say "meh" when it comes to their actual ad campaign.
So yes, you should get yourself a pair because the earbuds that come with Apple products just aren't well-made. You should be able to get the ClarityHD High Definition In-Ear Headphones on the Monster site for about $49.95.