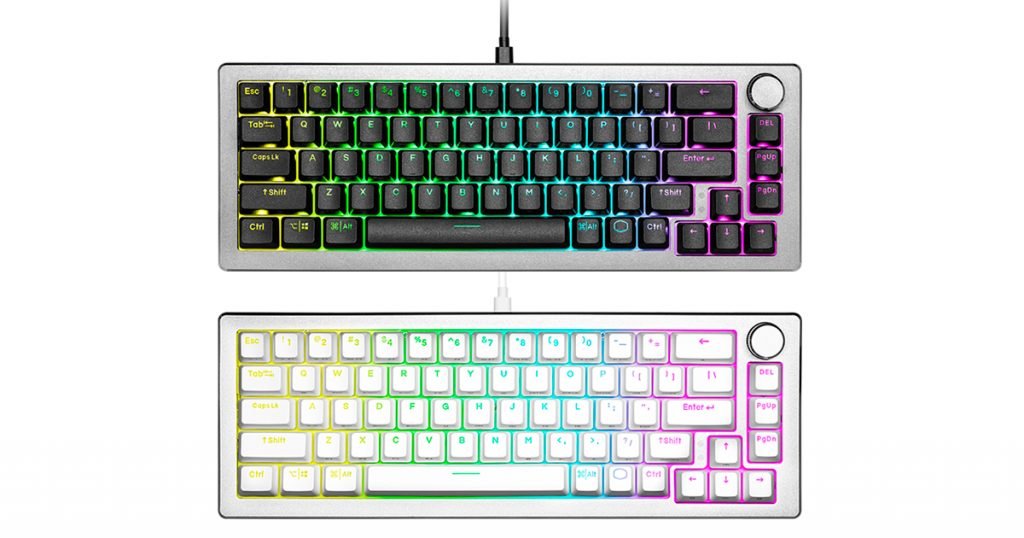 So, we had a chance to review a lot of great Cooler Master products, such as the MM731, the MM712, and MM311. That was just in the month of October. This particular CK720 is a gaming keyboard from Cooler Master.
I don't really know much about these gaming keyboards, but this one is a mechanical keyboard. It has a very satisfying clickity-click that I like, and they are hot-swappable use all your favorite switches. Part of it is because it uses these Kailh Box V2 switches, and there are some eight CHERRY MX Green switches. You can see on the video that I had some difficulty trying to remove and switch out these switches, and hey, I hope no one holds that against me. Perhaps I should have removed the Aluminum Top first.
This also goes for the colored lights on the keyboard. I did talk about that dial that can mute/decrease/increase the volume, but it seems to control the lighting as well.
You can find more information about the CK720 on the Cooler Master website, and I found it on Amazon for about $99.99.
Hey, before I forget, the coiled cable that you can see in the video won't be available until November 22, for a price of $24.99. I hope I didn't violate some embargo by putting it in the video!