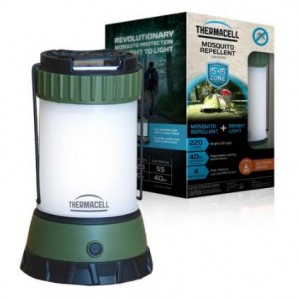 I had a chance to try out Thermacell Repellents, and the company is a leading manufacturer of area mosquito repellent products. I got to try out two products, and I will start with the Scout Camp Lantern.
The Thermacell uses a non-topical technology in order to create a 15 x 15 zone of protection that works like a shield. The Thermacell uses some kind of cartridge of a repellent that is a natural insecticide found in chrysanthemums, with no strong odor and requires no open flame.
The version that I reviewed has a 220 Lumen light, but there are models that are stronger like the Trailblazer Camp Lantern with 300 Lumens. The 220 Lumens costs about $39.99, and it has 4 light settings and up 10 hours of run time on High setting. By the way, it comes with a butane cartridge, but not included are the 4 AA batteries.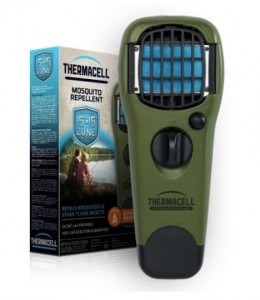 This product is another Mosquito Repellent, but it doesn't seem to have any batteries. It comes with a butane cartridge and like the lantern, it is good for camping, hunting, fishing, and other kinds of outdoor activities.
What I had a chance to try out with these two particular products along with the lantern and this repellent was this holster with clip. It is a way of transporting the Thermacell with a 360 swivel clip, and attaches to your belt as well.
You should be about to get the lantern as many other types here, and the repellers can be found here for a price of $24.99. The clip that I mentioned earlier costs about $12.99 and is available here.