Introduction (Does It Do What It Should)
As you can see, this is our sixth review of MUJJO products, and you might be wondering why we love them so much. Part of it is the leather, and they are super great.
Our Review of the MUJJO Shield Case for the iPhone 15 Pro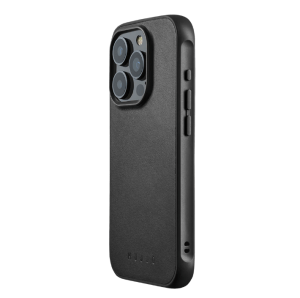 Now I will have to admit that the Shield Case is only only MUJJO case that I have reviewed that doesn't have "leather" or "wallet" in the name. I am guessing that it is a Shield because it gives protection, and the Shield Case allows for drop protection rated up to 5 meters/15 feet. It is military grade protection like MIL-STD-810.
The Shield Case has long-lasting European leather tanned in the Netherlands, which ages beautifully an acquires a unique patina over time. The Shield Case also has a rear camera bump protecting the lenses, and it also has an internal bumper designed by the company itself.
Something that I forgot to mention in the video, but guess what, the Shield Case is MagSafe compatible. I didn't really expect that, and I will say that I was also surprised that this Shield only works for the iPhone 15 Pro and not earlier models.
Our Review of the MUJJO Glass Screen Protector for the iPhone 15 Pro Max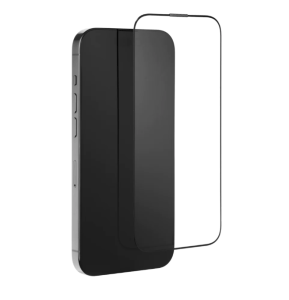 I have to admit that this is the first time that I have reviewed a Glass Screen Protector from MUJJO, and like I say in the video, the Screen Protector videos don't really work out really well. However, I want to make certain that it gets a spotlight, so let's talk about the features of the Glass Screen Protector for the iPhone 15 Pro Max.
For starters, it is super-clear high-quality glass that is ultra-thin at 0.33mm for perfect responsiveness. By the way, this is 9H hardness for scratch resistance, and it is electroplated coating in order to resist fingerprints, oil, dust, and water. Oh, this screen protector is made of recycled materials, and it has two protectors and two cleaning kits.
Facts About The Company
I feel like whenever you say "MUJJO", you should think "leather". I mean, I think it is vegan leather, but they do make product with this kind of mindset. There is an emphasis on "purity and simplicity", and that about covers it. The company says that there is an attention to detail, and that is very cool.
What Does This Company Make?
They make a lot of accessories for phones like the iPhone, as well as the AirPods. It feels like these are kind of gourmet, honestly. I mean, they are not very super expensive gourmet, but I'm glad that it isn't. I guess it has to do with vegan leather, which is essentially polyurethane, a polymer that can be made to order by the creator.
Here's other products that I have reviewed from MUJJO:
MUJJO, Part 1: Portfolio Review
MUJJO, Part 2: Full Leather Wallet Case for iPhone 14
MUJJO Review, Part 3: Tech Kit and Envoy 14-Inch Laptop Sleeve
MUJJO Review, Part 4: Echelon AirPods Pro (2nd Gen) Case
Oh, and here is my last review:
MUJJO Cases Review, Part 5: Full Leather Case for iPhone 15, Full Leather Wallet Case with MagSafe for iPhone 15 Plus, and Full Leather Wallet Case for iPhone 15 Pro Max
Just the Specs, Man
If you're the type that needs this info, this section is for you!
Normally, I just copy/paste the specs from the website here, but I couldn't see that there.
If there is something on this that I didn't cover, please let me know.
What Do the Reviews Say?
I can't seem to find these particular products on Amazon, as they might be too new.
Okay, Get To The Unboxing Already!
Okay, I Like It, Just Give Me The Link So I Can Buy It Already!
Okay, I don't really have links to this on Amazon, but I recommend going to the MUJJO website to see this and more.
Maybe I Want It, But Is There Anything Else Like It? Maybe For A Lower Price? Please?
I've already said that I've reviewed MUJJO products before, but I don't know any other cases that are leather. I've only had a chance to review a few cases for the iPhone 15 series from UAG and CLCKR. Whatever the case, there are many iPhone 15 cases out there.