Introduction (Does It Do What It Should)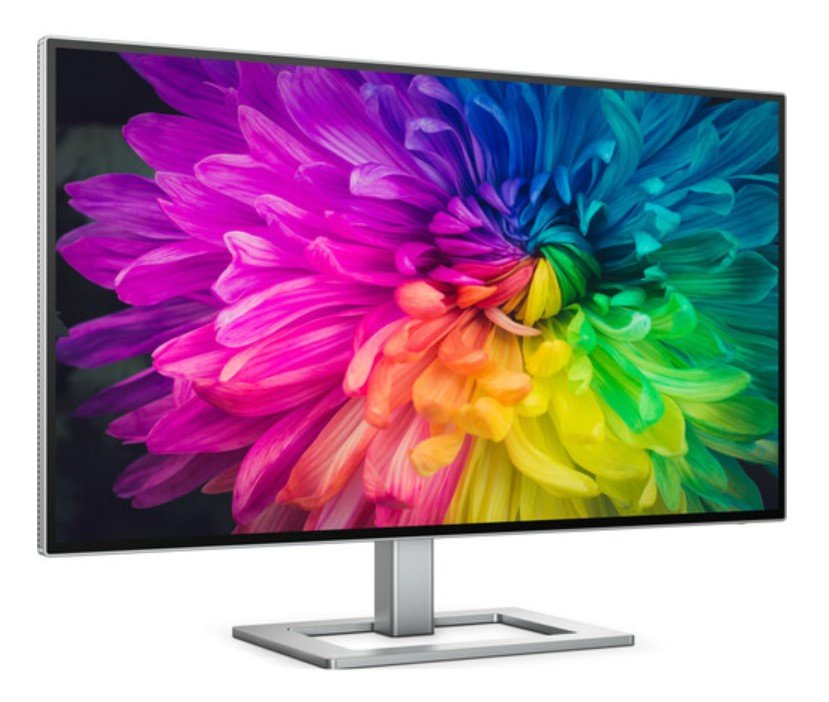 So, I mentioned in my YouTube video about this product (which is kind of awkwardly shot) that the last time I reviewed a product from Philips, it was a shaver. Well, I checked on that, and I was right, and it was back before we were doing video reviews, and almost ten years ago. I would have to say that the Philips 27-inch 7000 UHD Display 27E2F7901 is quite different from something that removes facial hair, but it definitely blew me away.
The Philips 27-inch 7000 UHD Display 27E2F7901 is part of the Creator Series Monitors, and I am not certain what that means. As a creator of content, written and filmed, I really could use something like this. In fact, I have been using it, all this week, and even used it to make the video (which I still think might not be my best work, but I do like it).
The official website says "step into a multiverse of colors", and so perhaps it is appropriate that I showed Spider-Man: Across the Spider-Verse on it. As a UHD display, it absolutely rocks. In fact, it is made for those who need to use very detailed images, such as those for CAD solutions or 3D graphics applications.
Now, in my video, you can see me replace my old display with the Philips 27-inch 7000 UHD Display 27E2F7901. It is a definite upgrade, as the Philips display has 1.07 billion colors 8-bit + A-FRC), DisplayHDR 400, a brightness of 400 nits, a contrast ratio of 2000:1, a 4 ms (GtG) response time, and coverage for the sRGB, Rec. 709, DCI-P3, NTSC, and Adobe RGB color gamuts.
There are a lot of features, such as a built-in KVM switch in order to switch between sources. There is also a MultiView that enables simultaneous dual connection and view, and a Low Blue Light for a comfortable viewing experience.
I should probably talk about the ports. There is an HDMI, two Display ports (one In and one Out), 3 USB-C ports, and 4 USB-A ports. Those USB-C ports are very good for connecting a notebook with a single USB-C cable, and good for 10 GB/s USB 3.2 Gen 2 high speed data transfers.
By the way, the Philips 27-inch 7000 UHD Display 27E2F7901 comes with all kinds of accessories. There was an HDMI cable (I think I wrongly said that there were two in the video). Then there are two USB-A to USB-C cables.
Then there is the cool stand, which was very easy to assemble and use to raise and lower. I'm just going to assume that weird round thing is a way to mount the Philips 27-inch 7000 UHD Display to the wall.
Facts About The Company
I feel weird even trying to bring up Philips in a section like this. I can't help think that Philips is one of the big players in the consumer electronics industry. I could be wrong, but I always remember this company taking up a lot of floor space at CES.
However, they are not like LG or Samsung, or TCL. The company's vision is more about helping people's health, hence my comment earlier about its name being prominently on a shaver. They want to make people's lives better, with an emphasis on health.
What Does This Company Make?
In looking at their products, it would appear they are all over the place with personal care, household products, mother/child care, lighting, and sound and vision (hence the display). It would take me a while for me to go through all of their products, so I'm just not going to do that.
Just the Specs, Man
If you're the type that needs this info, this section is for you! These are more features than anything else, but definitely lets you know about this product!
27″ 16:9 IPS Black Panel
HDMI | DisplayPort | USB-C | USB-A
UHD 4K 3840 x 2160 at 60 Hz
AdaptiveSync
4 ms (GtG) Response Time
2000:1 Static Contrast Ratio
400 nits Brightness
1.07 Billion Colors with DisplayHDR 400
MultiClient Integrated KVM
MultiView Technology
If there is something on this that I didn't cover, please let me know.
What Do the Reviews Say?
Amazon has it rated pretty high at 4.4 stars out of 1,075 ratings. Personally, I would rate it slightly higher.
Okay, Get To The Unboxing Already!
Okay, I Like It, Just Give Me The Link So I Can Buy It Already!
Maybe I Want It, But Is There Anything Else Like It? Maybe For A Lower Price? Please?
Oh man, are you really asking me to look at displays? I mean, really, like every company with every display that they have?
I can't really speak for LG and Samsung (the bigger names) for what they have for display. We did a review of a Hisense Roku TV, which was a 32-inch one, and it was very cheap at $115 from Wal-Mart. Of course, I bought that over four years ago, and I don't think it was a UHD.
Oh, we also reviewed some quality Viewsonic displays. There was the VX2418-P-MHD, the VG1655, and the VX2485.