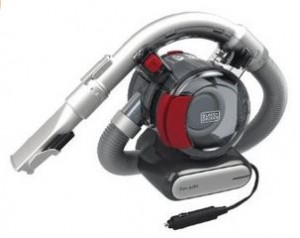 I'm sure that if you hear the words "Black and Decker" you are going think about power tools. I had the chance to try out two of their products, and they were both vacuum cleaners, both of them are essentially designed for cars.
The Black and Decker Auto Flex Vac has a very compact design, and it has a 16 foot long extension cord to fit is designed for the 12 V Cigarette Lighter socket. It has "cyclonic action" as well as a long crevice tool for getting in between the seats. It also comes with some other accessories like a washable pleated filter and a flip up brush.
I was pleased to review this, but I was not able to find a price for it on the company website. It was able to find it on Amazon for $69.92.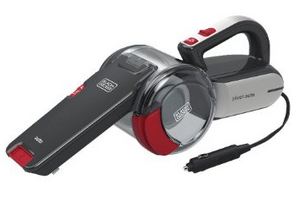 So, I also had a chance to try out a similar product with this Auto Pivot Vac, which has a lot of similar features.
The cord is a 12 V adapter for a cigarette lighter, but this one can fold in half for very convenient storage. It also has the "cyclonic action" for sucking up dirt, dust, and debris. There is a lot of accessories like a flexible hose, flip-up brush, and an extendable crevice tool.
Once again, I was not able to find this on the Black and Decker site, but Amazon has it for $64.49.