Introduction (Does It Do What It Should)
Okay, while we were reviewing the last batch of UAG cases, we decided to request some more items, and this time we reviewed some carrying cases.
Our Review of the UAG [U] Mouve Backpack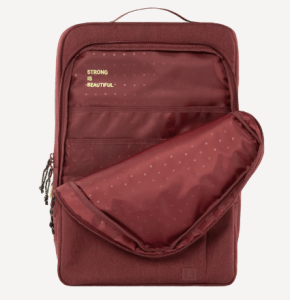 So, I have to admit that I don't know how to pronounce this particular backpack, but in the video, I pronounced it like "Move", but perhaps it is some variation of "Mauve", as that looks to be the color of it (it is actually Aubergine, and it also comes in Marshmallow or white). So it is a backpack, and it has many features.
Not only is it "sleek and cool", but it has all kinds of pockets. There's an inner pocket that is good enough for a laptop or tablet, possibly both. Then there is another pocket in front with pockets on the inside for all kinds of accessories, with an inspirational message of "Strong Is Beautiful". That's nice.
On the sides, there is a waterbottle holder, and there are also some interesting straps where you can hang pens, I guess. So it is quite a backpack, and we have some other things to review as well.
Our Review of the UAG Large Laptop Sleeve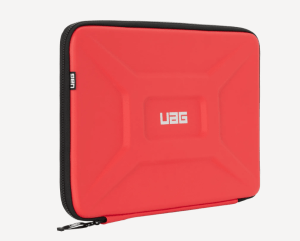 The Large Laptop Sleeve is made for…laptops, of course, and it certainly is slim enough. You can see on the video how you can just zip it up, and it is good for 15 to 16 inch laptops, like the MacBook Pro 16-inch model.
The Large Laptop Sleeve feels like it is very rigid, but it is actually pretty soft. It is made of wear-resistant materials, and it has this mesh pocket on the inside. I have to say that it uses a kind of material that makes it look very similar to a UAG case. Yes, I have reviewed a lot of those.
Our Review of the UAG Shock Sleeve Lite iPad Pro 12.9 Inch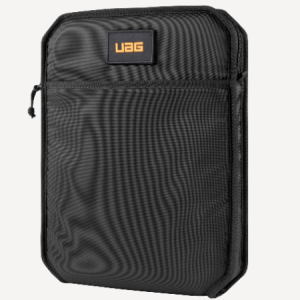 So, we have a another type of sleeve, but the Shock Sleeve Lite is specifically made for the iPad Pro 12.9 inch version. I think it might be the 6th generation, but will it fit all generations of the iPad Pro, and how is it that we already have this many iPad Pros out there?
The Shock Sleeve Lite is padded with 360 degree protection on its inside, and it is also pretty soft on the outside. Oh, there is also this cool pocket where you can put in a lot of stuff, and your 12.9-inch iPad has a lot of accessories, so you are going to need that.
Our Review of The CES Engineered Tee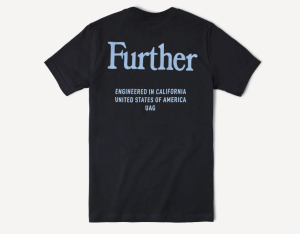 I just so happened to see something else on the UAG site, and it was a CES engineered Tee. Well, I've been to CES almost every years since 2008, and it really caught my eye.
I'm wearing it right now, and it feels very comfortable. I suppose that is all I can really say about that, as it is kind of a T-shirt. Yeah, it's probably the least complicated item I've reviewed.
Facts About The Company
Imagine that it is 2012, and the world is about to end because of some Mayan calendar thing. In Orange County, the action sports center of the world, the company of Urban Armor Gear (UAG) figured out that the case market really sucked, so they developed their versions of popular products. Okay, maybe really sucked is not the proper word, but perhaps room for improvement could take place. Honestly, besides Otterbox and other major brands, I think UAG really has what it takes to beat one of the biggest players in the case game.
What Does This Company Make?
If you want cases, UAG literally has you covered. Then there is some straps as well. But it is mostly cases for smartphones and tablets, as well as straps for smart watches.
I think I'm just going to put in links for my other UAG reviews for the past year, and the first of them comes from just a week ago:
Our Review of Many UAG Cases for the iPhone 15 Pro Max!
UAG Omni Review of Samsung Galaxy S23 Ultra Products: Monarch, Civilian, Pathfinder, PLYO, Plasma, and more!
UAG Review: Pathfinder Series (Samsung S23), Plasma Series (Samsung S23+), and Civilian (Samsung S23 Ultra)
Another Awesome UAG Review, This Time with iPad and AirPod Covers!
Another Massive UAG Omni Review for iPhone, Apple Watch, and Clothes, too!
Our Review of the UAG Plyo for the iPhone 14, the Civilian for the iPhone 14 Pro Max, and the Pathfinder SE for the iPhone 14 Plus
UAG Massive Omni Review with 18 products for the iPad, iPhone, and much, much more!
Our Review of the UAG Pathfinder for the Samsung Galaxy S22+
Oh, and these are the ones that I reviewed just recently:
Our Review of Many UAG Cases for the iPhone 15 Pro Max!
UAG Cases Part 2: Civilian, Monarch, Pathfinder, Metropolis LT, PLYO (iPhone series) Rugged Case and Lucent (iPad Series)
Just the Specs, Man
If you're the type that needs this info, this section is for you!
Last time, I just copy and pasted some of the specs, and I just don't think I need that now. I mean they are bags, sleeves, and a T-shirt, so specs…no.
Still, if there is something on this that I didn't cover, please let me know.
What Do the Reviews Say?
These products are still pretty new, so I am not seeing many reviews on Amazon. I mentioned that there might be a product flaw that will be hopefully corrected. I believe that UAG has some of the best products out there, so they have my high regards.
I don't see anything for the Mouve backpack, but the Large Laptop Sleeve has 4.3 stars out of 115 ratings. The Shock Sleeve Lite has 4.2 stars out of 19 ratings.
Okay, Get To The Unboxing Already!
Give Me a Link so I Can Buy It!
Maybe I Want It, But Is There Anything Else Like It? Maybe For A Lower Price? Please?
So, there is a lot about cases for UAG, and I'll talk about that. The truth is that I haven't done a lot of reviews of bags in the past few years.
I suppose you could go with Otterbox, but their cases are pretty up there in price. I would have to say UAG is up there in price, but not to far. I mean, you have to pay for protection.
I just reviewed Torras cases, and some of the Vena case. Oh, I also revied ZAGG, Catalyst, and Grip2U, and they were in the video if you want to check them out.
I actually have another review coming up of some UAG cases, and it will post soon, if it hasn't already. I think I will always have cases like this to review as long as we have smartphones and tablets.